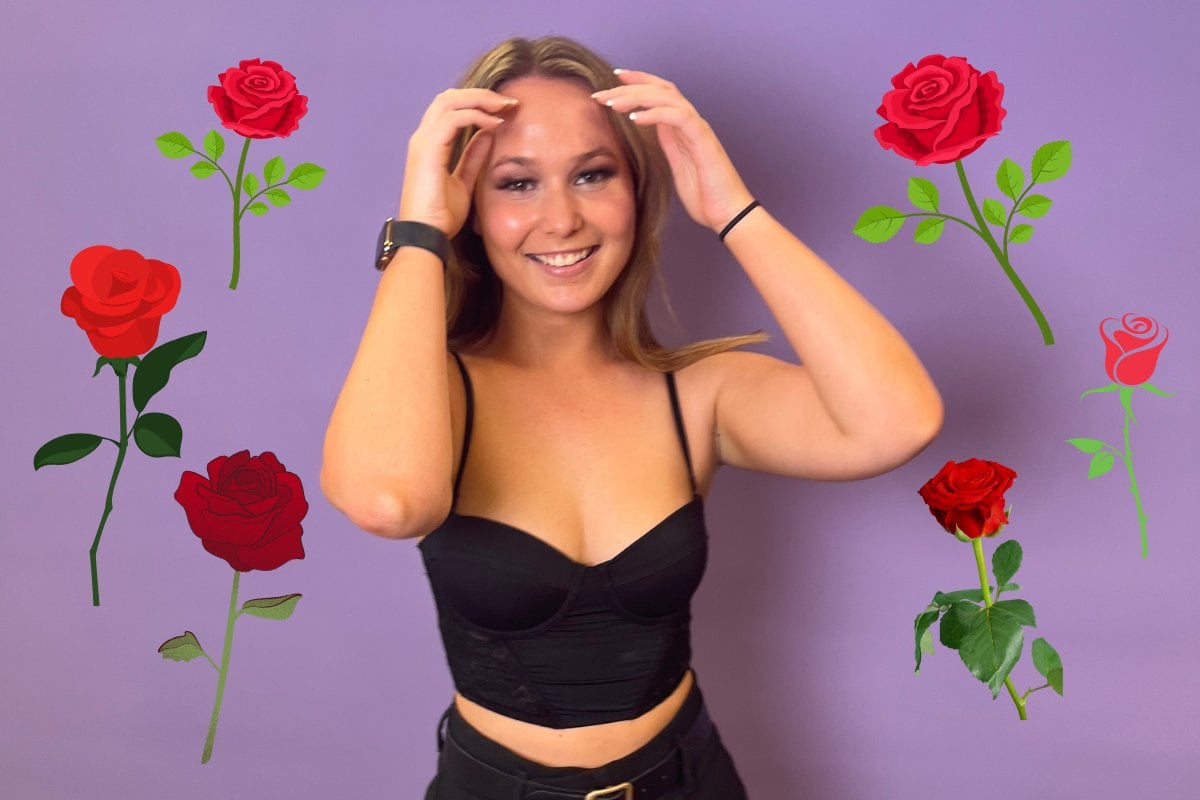 I've always wondered what person in their right mind applies for The Bachelor. 
But then again, I've always been in a relationship, and I didn't quite gauge what it's like to be single for more than a month here and there (you're rambling girly, save this for the application).
Anyway, I'm going on almost a year being single, and suddenly competing for the attention of one man in a group of 20+ women (and men!) doesn't seem like an anti-feminist act and more like a legitimate opportunity to find a partner. 
Plus, I'm competitive, and it's weirdly enticing to imagine beating out tens of others to be loved by someone. (This needs to be unpacked with a therapist. I know.)
Oh, but first you should check out the trailer for the latest season of The Bachelorette to get a vibe for what I'm in for. Post continues below. 
So, here we are. I've been tasked with the mission of applying for The Bachelor. 
Do they accept people who work in the media? I don't believe so. Am I under the required age of application (23)? I sure am.
But for the sake of journalism, I thought I'd trawl through the 100+ questions it takes to complete an application, and maybe producers will take pity on my ripe age of 20 (I'm 21 in three weeks guys!) and give me a chance at love.
Here are a few of my application highlights.
Tell us about yourself in a sentence.
Hey, I'm Emma, I'm 20 23, an Aquarius to a T, and my personality type is 'The Protagonist' (ENFJ) which sounds super wanky, but I think it would make me a really interesting character on The Bachelor.
When did you last cry and why?
I last cried in my gym class this morning. I was expecting it to be a strength day, and it was cardio endurance. Chaos ensued.
What are you genuinely passionate about?
Rapping all the lyrics to 'The Sweet Escape' by Gwen Stefani (including the refrigerator part).
What makes you happy and sad?
Happy: Closing my Apple Watch rings.
Sad: Those ABC documentaries about social issues like loneliness in aged care homes and racism in schools.
What fires you up?
PCR test waiting times. 
When the UberEats driver can't find my house and I have to go up to the street barefoot in my pyjamas to wave them down.
The state of the world while I'm in my early 20s. 
People who don't like dogs. 
What scares you and why?
Thunderstorms and people holding kitchen knives. For obvious reasons.
Do you have any bad habits? If so, what are they?
Falling for men that don't like me back. Help.
What is your best feature?
I can pull off bangs and a blonde bob.
What is your worst feature?
I need constant reassurance that I'm doing okay.
What would be your dream job?
Definitely not an influencer... I'm here for love. ¯\_(ツ)_/¯
If you have a best friend, what is their name and what do you love most about them?
My best friend is Blake. We met in university and bonded straight away because both of our mums are gay. The thing I love most about him is that he's always available to FaceTime.