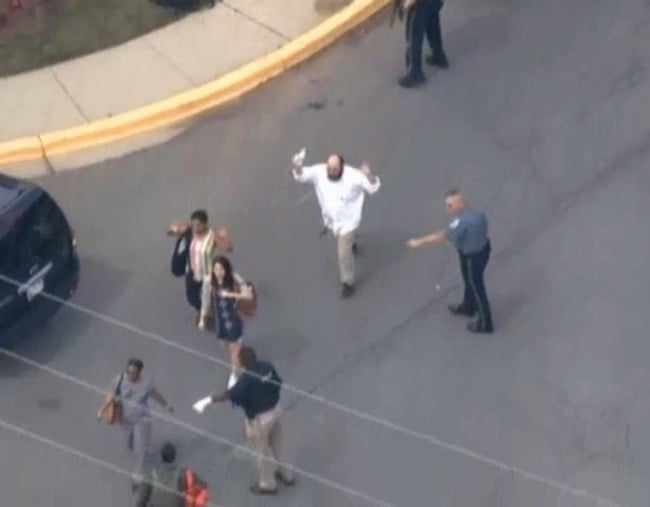 A gunman has fired through a glass door at a newspaper office in the US city of Annapolis spraying the newsroom with gunfire and killing at least five people and injuring several others, authorities say.
The suspect has been apprehended and no motive is known for Thursday's attack at the Capital Gazette office in the Maryland capital city, local political leaders say, adding they believe he acted alone.
A reporter for the newspaper described the scene in the newsroom as being "like a war zone," with reporters hiding under their desks for safety.
Phil Davis, who identified himself as a courts and crime reporter at the Capital Gazette, which runs multiple newspapers in its Annapolis office, tweeted that multiple people had been shot.
There is nothing more terrifying than hearing multiple people get shot while you're under your desk and then hear the gunman reload

— Phil Davis (@PhilDavis_CG) June 28, 2018
Davis said in an interview with the Baltimore Sun, which owns the Gazette, that he and others were still hiding under their desks when the shooter stopped firing.
"I don't know why. I don't know why he stopped," he said.
"But as much as I'm going to try to articulate how traumatising it is to be hiding under your desk, you don't know until you're there and you feel helpless."