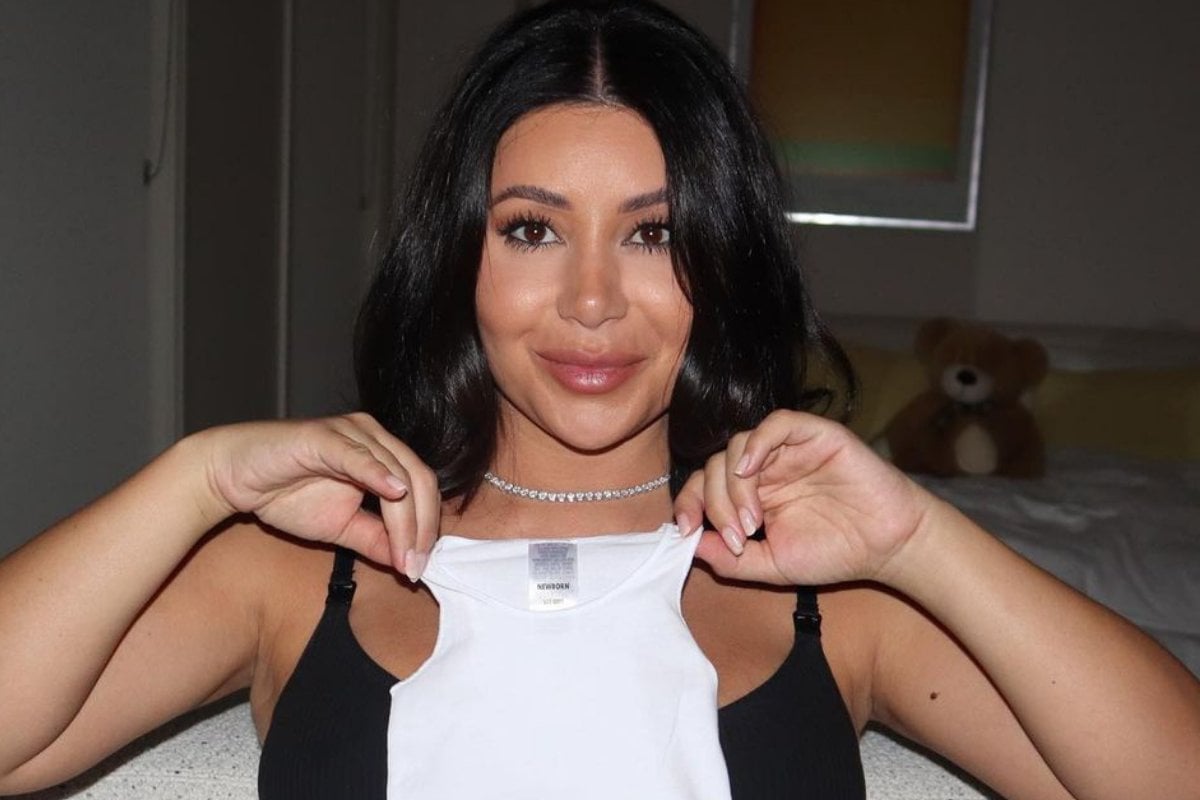 Martha Kalifatidis is known for many things: her iconic stint on Married At First Sight, her enviable style and business sense, her 700k strong Instagram following, and more recently, for becoming a new mum.
In February, the content creator welcomed her son, Lucius, into the world — her first child with fiancé Michael Brunelli, who she met through season six of MAFS.
Since giving birth, Martha has slowly returned to Instagram, but in a recent Instagram Story, she said Michael noticed her posting habits had changed since motherhood.
"He said, 'You never post organic raw stuff, your real life. Everything is so curated and you don't post the way you used to,'" Michael told Martha, which was a sentiment she agreed with.
"I actually don't. It's true," she admitted. Martha said that part of the reason she posts less is out of fear she'll offend someone. "It's kind of sad, because I miss this place and I miss talking to you guys," she added.
But the other reason is that she's still navigating what her followers want to see from her now that she's a mother.
"I feel like no one cares now that I'm a mum. I feel like no one cares about you — just shut up and be a mum. Is that the dumbest mentality? I feel like it is," she said.
"It's just what I think. I feel like people are over you, like eww. No one cares. You're not cool."