When feminist hero Tracey Jewel stood on a sewerage tank and tore out her fake husband's heart on national television last night, Australia was shocked.
After almost two months of Dean treating her badly (i.e. breaking up with her in week one, having a textin' scandal with another woman, making her watch him rap) Tracey ended up being the one to 'hit it n quit it'.
Now, fans are particularly curious about rumours that have been circulating about the 35-year-old's relationship with fellow contestant Sean (AKA 'One Direction Sean'), who was initially matched with Blair.
We debrief on the moment Tracey shattered Deano's heart into a million tiny pieces.
Photos of Tracey and Sean together in Bali surfaced weeks ago, but at the time Tracey said they just happened to be on holiday at the same time and decided to meet up as friends. Like idiots, we believed her.
When she was asked on radio on Monday about a romance with Sean, however, Tracey responded just as we'd expect SOMEONE IN A SECRET RELATIONSHIP to respond.
Nova 100's Chrissie, Sam and Browny asked specifically about the photos of Tracey in Bali, to which she responded, "I can't say that but I'm not single. I'm not single, put it that way. I'm not going to say anything more than that."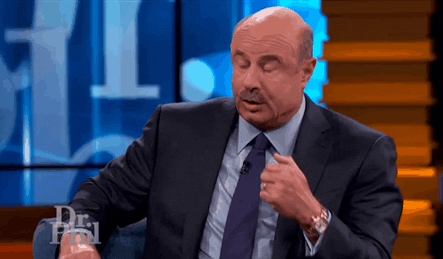 Tracey, pls. You're obviously with Sean.
When asked whether her new partner was someone from the show, she said, "It could be, you'll find out, you'll find out soon enough".
IF WE'RE GOING TO FIND OUT SOON ENOUGH WE'RE OBVIOUSLY GOING TO FIND OUT ON THE TV.
What was particularly telling was that when Chrissie spoke in certain terms about Tracey's relationship with Sean, Tracey didn't refute it.
"The great irony is there's been a wife swap but you're the one's that done it, not Dean," Chrissie said, urging Tracey to respond, "how the tables have turned".
Tracey's interview with Nova 96.9's Fitzy and Wippa followed a similar pattern.
The reality star told the hosts she was no longer single, and when asked whether she was with Sean, she said, "I can't say. I can't say. But you'll find out soon".
Like... tomorrow night soon orrrr?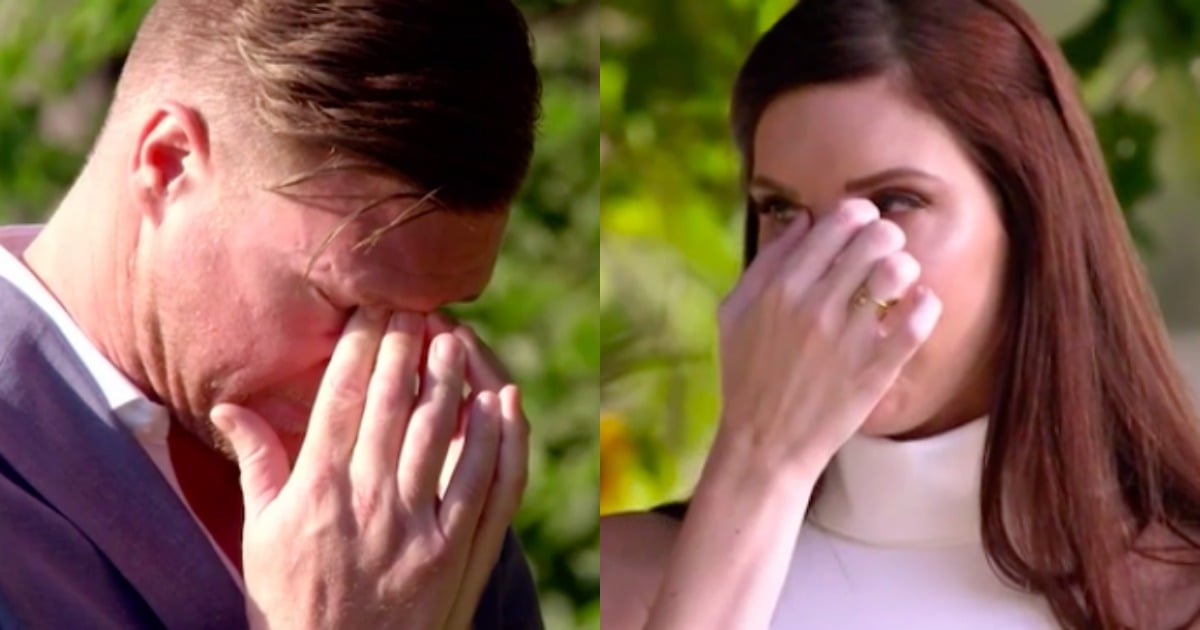 When Fitzy asked if Tracey was with someone from the show, she responded "no comment," and when questioned about whether audiences will find out about her new partner before the end of the show, she said yes.
OBVIOUSLY THIS MEANS SHE'S WITH SOMEONE FROM THE SHOW.
As if she's going to sit at a dinner party and say, 'Hi guys, just thought you should know I've met a guy called Joe from Perth'.
Again, Tracey didn't argue against the assumptions that she's with Sean when the hosts started congratulating her, instead responding, "well everything happens for a reason and I did go on the show for love... I was one of the genuine ones".
There's not many things I know for sure, but Tracey Jewel and One Direction Sean are definitely in a goddamn relationship.
Read our recap of Sunday night's explosive episode:
The Twins recap Married at First Sight: TRACEY JUST HIT IT AND QUIT IT.