If there's one couple we actually want to stay together out of this season of Married at First Sight, it's Sarah and Telv.
Yes, there was the time she got mad at him because he was laughing at a funny Snapchat.
Yes, she wishes he wouldn't go to the gym because it implies he isn't taking their relationship seriously.
Yes, she's annoyed that he won't move from Perth to Melbourne yesterday, even though, um, he has kids and should probs say goodbye… properly.
But they're the best we have. By far.
So when the Daily Mail people make comments about the fact they've definitely broken up, I get very annoyed. Until today, when I saw a clue for myself.
Are Married at First Sight's Sarah and Telv still together? An investigation.
I was deep on Instagram, as usual, when I thought to check who all the stars from Married at First Sight are following. Surely that's a pretty good indication of their relationship statuses – right?
I know if my boyfriend wasn't following me on Instagram that would be a… problem. At best it would be awkward and at worst it would be… a sign he probs wants to break up with me.
So with this infallible logic in mind, I had a bit of a stalk. And omg.
Guys. Telv isn't following Sarah. WHY. According to our Married at First Sight Lols Facebook group, this wasn't always the case. Which, yes, is huge.
Sarah follows Telv, which is interesting, but for some reason I assume Telv would be more likely to break the rules set by publicists about what he can and can't do.
My deep dive also found that Dean does NOT follow Davina, but does follow Tracey, and that Davina does follow Dean BUT NOT TRACEY.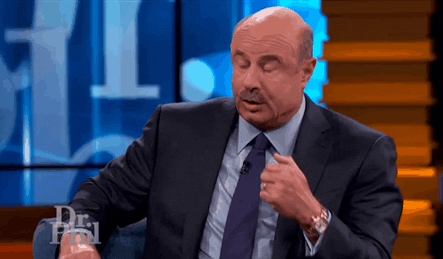 There's something epic going on - and I don't at all understand it.
Shout out to all Dads.
Here at Mamamia we are always looking for ways to make Mamamia even better. Dads, we need you to help us do that by filling out this quick 15 min survey for us. Click the button below for your say.

Want to win some skin care goodies? Like to have your opinion heard?
Take our short survey now for your chance to a win a skin care pack.