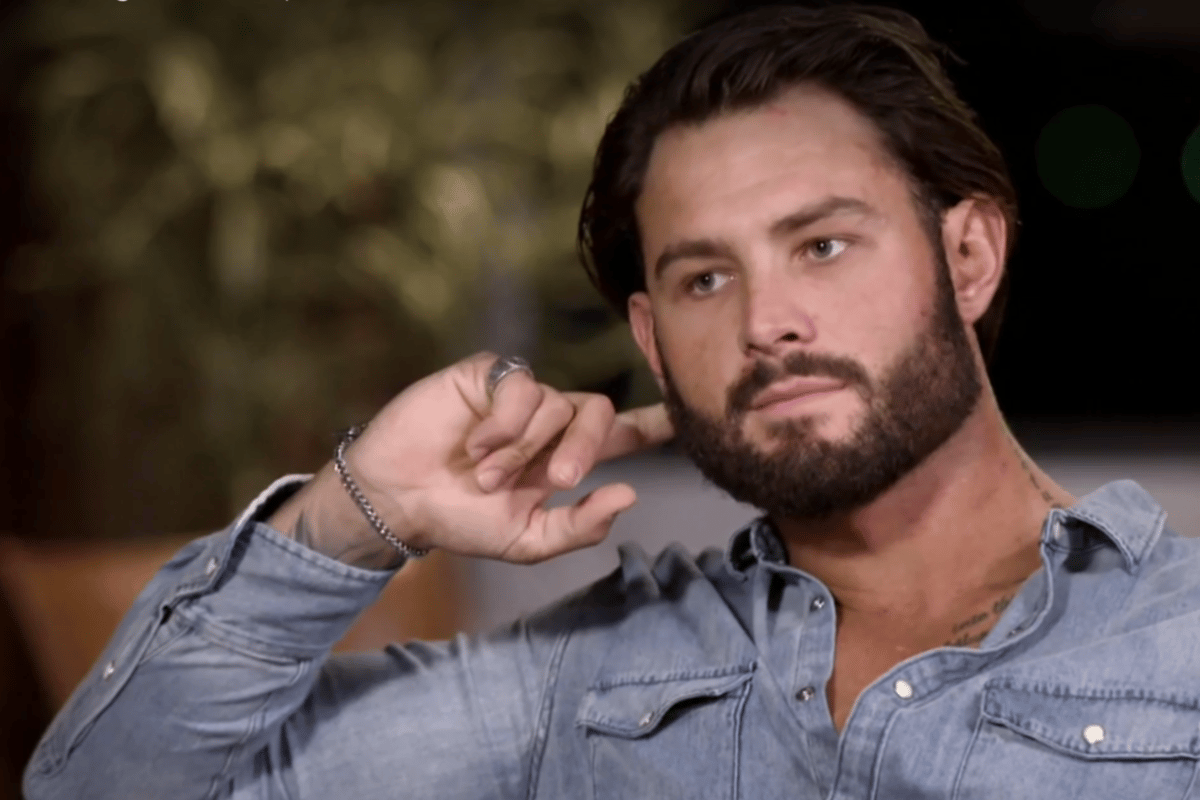 To catch up on all the Married at First Sight 2019 recaps and gossip, check out the Twins recaps and visit our MAFS hub page.
Sam is cheating on his wife.
Sam has criticised his wife's weight.
Oh, and the day after their wedding, Sam abandoned his wife without a word and did not contact her for a week.
Mamamia's daily news podcast The Quicky will get you up to speed on what you need to know today….

But on Sunday night's Married At First Sight, Sam said he felt disrespected by his 'wife' Elizabeth. He thought of himself as a respectful guy and believed Elizabeth's communication skills were lacking.
Sam, NO.
The 26-year-old appeared solo at the show's commitment ceremony because as the experts explained to him, Elizabeth had a virus and was advised by doctors to stay away.
In response he pointed out that he too was sick but wanted to "make the most" of the experience (oh, and important detail: the doctors had cleared him ¯\_(ツ)_/¯) and complained that hadn't heard from Elizabeth all week.
"I think communication wouldn't go astray, it would've been nice to know what had happened," he said in response before calling her a hypocrite.
Oh, the irony.
"She's just disrespected me like this tonight."
Okay. But it gets worse.
In explaining his bizarre decision to stay on the show (to pursue his relationship… With Ines), Sam described himself as "a respectful person".
What.
The.
Hell.
How can someone be that oblivious? That stupid? The mind boggles.
If there is just one positive to pull from this disaster, it's that Sam's hypocrisy made for some great Twitter content. Enjoy.
I fucking love that Sam feels disrespected by Elizabeth not showing up. It takes a special kind of person to be seeing someone behind their partners back, yet still find away to feel like they're being hard done by. #MAFS

— Dan (@danza109) February 17, 2019