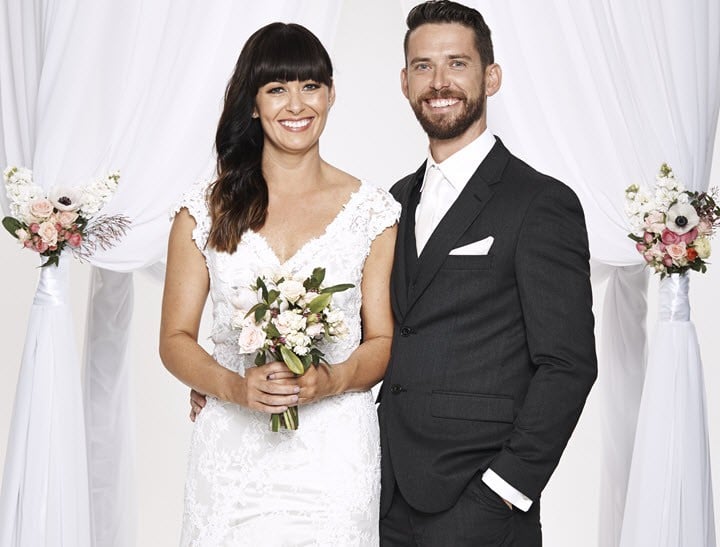 Married at First Sight prompts wedding to old flame…
Desperate times call for desperate measures, and for Michelle, 34, that meant marrying a complete stranger on TV.
She went on Nine's controversial Married at First Sight because she was sick of dating men who weren't ready to settle down, and keen to start a family, and wed James, 36, in a lovely outdoor ceremony.
And that's not all… Married at First Sight bride is PREGNANT. Maybe.
Michelle got her wish – she's now happily married to the "love of [her] life" – but it isn't signwriter James.
When a photograph emerged of Michelle wearing a wedding gown that was markedly different from the one she wore to her marriage to James, we wanted the lowdown.
Missed our Married at First Sight recaps? 

The 6 most awkward moments from Married at First Sight.
Married at First Sight episode 2: morning after sex, the most awkward ceremony yet and more…
"Being a part of Married At First Sight was a fantastic experience! It really taught me a lot about myself. James is a great guy with many good qualities. He just wasn't the one for me," Michelle told Mamamia in a statement.
"I am now happily married to the love of my life."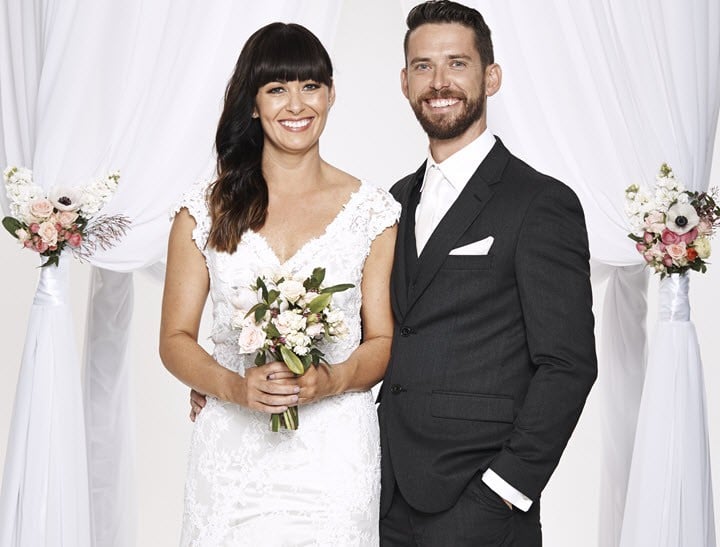 She hasn't said who the lucky man is, but according to our sources, he's an "old flame."
So, Married at First Sight didn't quite achieve what it set out to – but Michelle must still be pretty pleased with the results.
More Married at First Sight?

Married at First Sight – "This television show is a disgrace."

The real reason Lachlan went on Married at First Sight, and where you've seen him before.