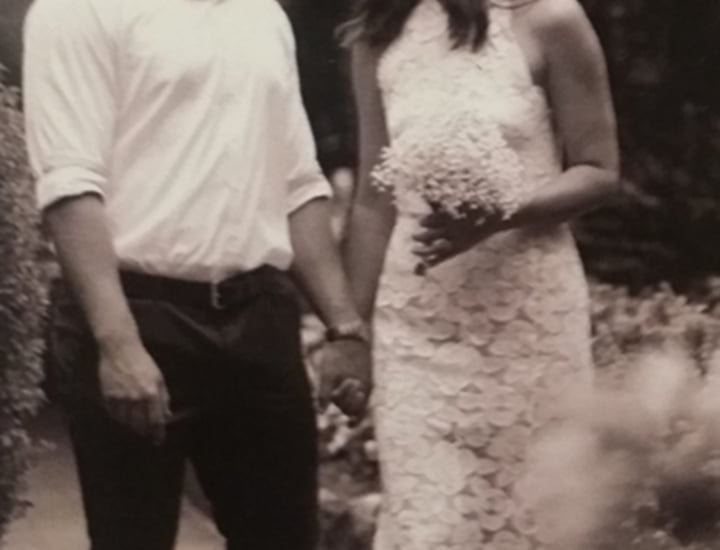 Married at First Sight prompts wedding to old flame…
Desperate times call for desperate measures, and for Michelle, 34, that meant marrying a complete stranger on TV.
She went on Nine's controversial Married at First Sight because she was sick of dating men who weren't ready to settle down, and keen to start a family, and wed James, 36, in a lovely outdoor ceremony.
And that's not all… Married at First Sight bride is PREGNANT. Maybe.
Michelle got her wish – she's now happily married to the "love of [her] life" – but it isn't signwriter James.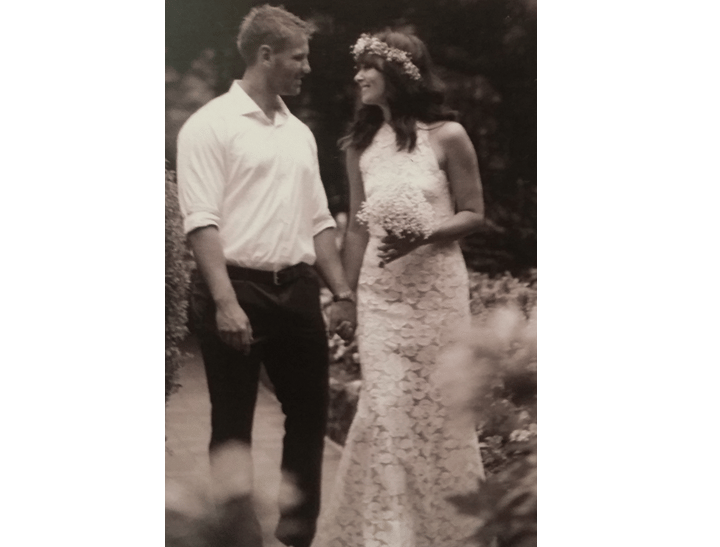 When a photograph emerged of Michelle wearing a wedding gown that was markedly different from the one she wore to her marriage to James, we wanted the lowdown.