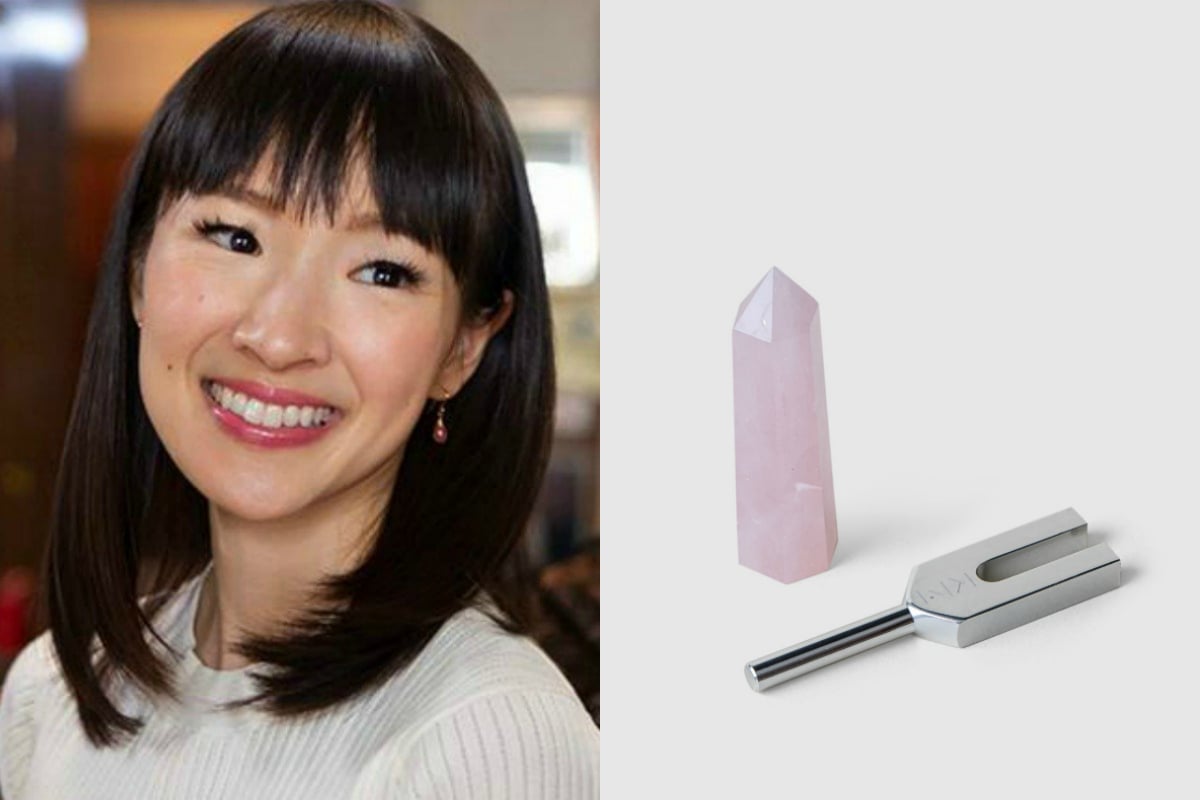 Netflix's Tidying Up with Marie Kondo started a revolution of throwing old books out your window and yelling "NO JOY" at everything you own.
Expert Marie Kondo became known as the queen of decluttering and we all worshipped at her joyful feet.
But um… this is awkward. Not quite a year after the show debuted on Netflix, it appears Marie's been playing a long game.
In case you missed it, this is Marie Kondo's schtick. Post continues below video.
She's just launched an online store, KonMari, selling very unnecessary, very exxy items and WTF, Marie Kondo wanted us to get rid of our junk so we would have space to buy her junk.
It's perhaps the best 180° of our time and honestly, I respect her audacity.
But the products she's selling are… weird. They spark far more confusion, surprise and lols than joy.
See for yourself, because we've taken 10 items from Marie Kondo's store and ranked them by just how little joy they spark:
10. Computer Brush, AU$52.