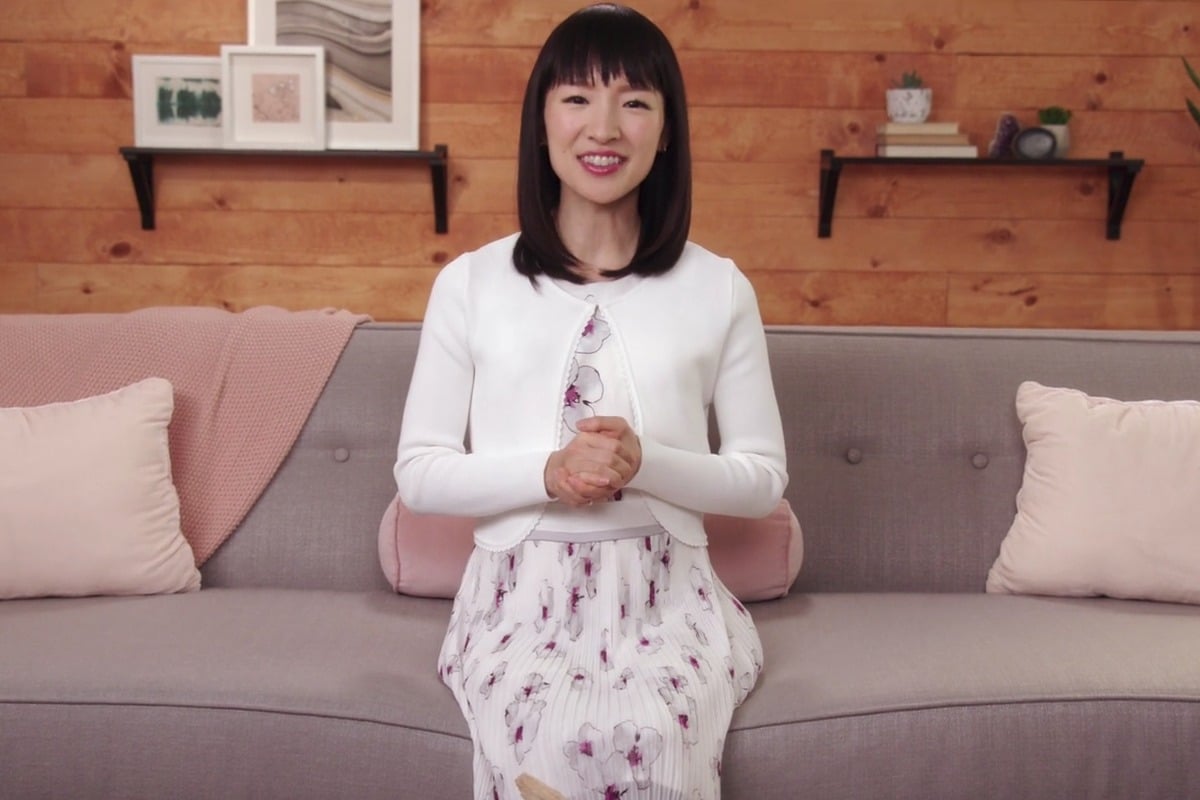 Tidying Up With Marie Kondo is the latest binge-worthy series to drop on Netflix, and people are absolutely obsessed.
It may have been less than a week since the reality show premiered on Netflix, but organising queen Marie Kondo is already influencing hundreds of viewers to throw out their useless junk by using her simple approach to tidying up.
Across the show's eight episodes, Kondo visits a number of American families and helps them declutter their homes.
Using boxes, her famous folding strategy and her inspiring "does it spark joy" mantra, Kondo transforms each family's home into something more organised, tidy and clutter-free.
It's purely wholesome television and there's no denying that Kondo's tips are pretty damn genius.
Watch the trailer for Netflix's Tidying Up with Marie Kondo here. Post continues below…
The best-selling author's reality series conveniently dropped on New Year's Day, prompting countless viewers to take on 'tidying up' as their New Year's resolution for 2019.
Since the show aired, social media users have been decluttering and tidying their homes under Kondo's simple methods.
Here's the best tweets and reactions we've found that sum up the actual angel Marie Kondo is, as well as some post-tidying room transformations.
i know i'll like "tidying up with marie kondo" a minute in because one category encompasses like five rooms of the house and another is just "books" pic.twitter.com/AI5PaUB7Zl

— em cassel (@biketrouble) January 2, 2019