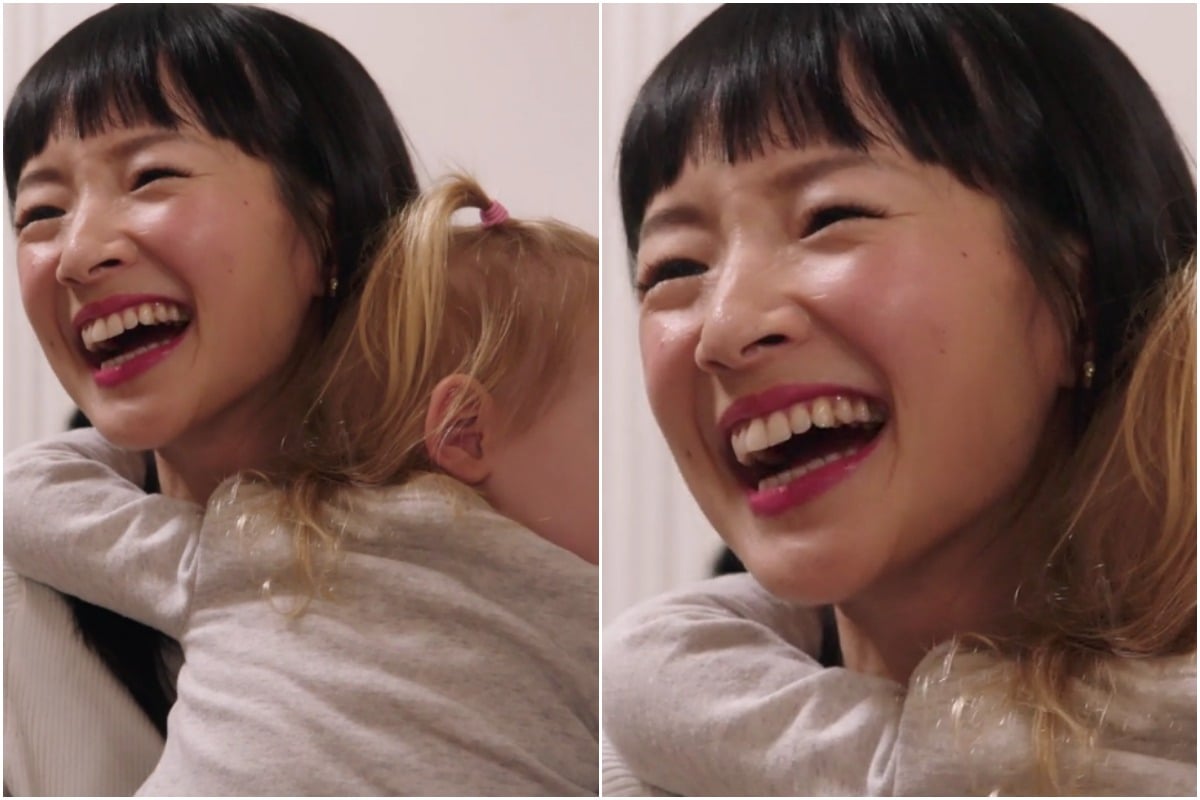 I've watched 47 minutes worth of Netflix's Tidying Up with Marie Kondo and I have a lot of problems/questions/concerns.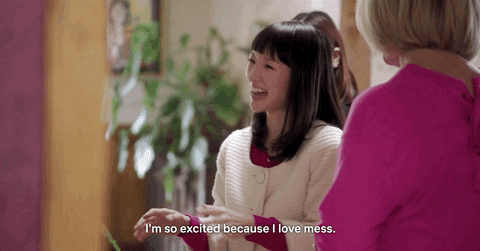 No one who makes a living out of tidying has a right to be so smiley, for example.
It also makes no sense that Marie always wears white and yet never has any weird stains, despite claiming to have two small children.
But within the first three minutes of watching Tidying Up, a far more serious issue emerges.
If you're yet to watch the eight-part Netflix series about the woman who wrote The Life Changing Magic of Tidying Up, here's the general concept: Marie goes into the homes of middle-class Americans and helps them organise their... sh*t.
People are gross and messy, and we all need Marie's help to sort out our homes and fold our clothes properly and throw our books/possessions/random cords away.
Except... wait.
In the very first episode, Marie arrives at the home of Rachel and Kevin Friend, and their two small children. Their daughter immediately asks if she can 'go to Marie,' and look, we all want to go to Marie. She's all neat and smiley and not stressed about tidying.
But a quick scan of the Friend household reveals an elephant in the room.
What... the f*ck... is this.