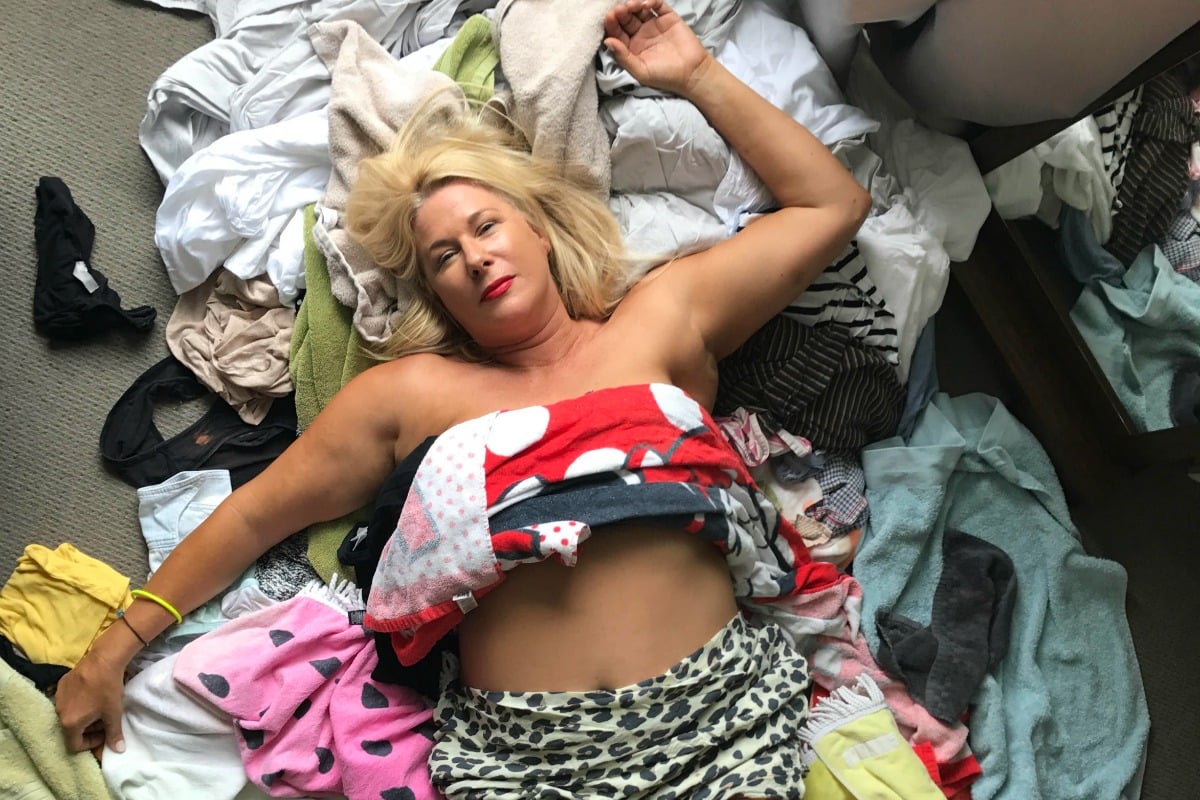 Did you know that tidying up can save your marriage?
Well according to Japanese cleaning queen Marie Kondo, star of Netflix new hit, Tidying Up, that's the take home message.
No need to work on your marriage, just cull your books and fold your t-shirts and you will fall in love again! That's right, the reason you haven't had sex for three months isn't because you're tired after having a new baby, it's because you have too much stuff. I mean how can your partner be expected to find your clitoris in all that clutter! Look! There it is! Under that pile of magazines!
The series is the spin off of Kondo's successful book, The Life-Changing Magic of Tidying Up. I don't get it. If you are reading about tidying up, or watching a Netflix show about tidying up, the one thing you aren't doing is tidying up. Here's a solution – turn off Netflix, put the book down and for God's sake just tidy up! The idea of watching someone tell someone else how to tidy up is ludicrous. Have we become that deskilled that we no longer know how to perform basic functions? What's next? The Life-Changing Magic of Breathing? That's on after my other favourite show Watching Paint Dry.
I have five children. I have been tidying up now pretty solidly for two decades. I don't have a show on Netflix. And I don't surprise my victims by turning up announced at their door with a hug.
Generally, I stand in the bedroom doorway and I scream, "How many times have I told you to clean your room? I'm taking your phone – when your room's clean you can have it back." Marie Kondo gets called an angel. I get called, "A f*cking bitch!"
Watch the official trailer for the popular series. Post continues after video.
And who says that order is the best environment for every human being to live in? Kondo makes people's houses look like some sort of department store showcase. But that's not how people live. It's unrealistic. It's ridiculous to spread this completely unfounded belief that tidying up is going to make you happy.
Lots of miserable people are tidy. Some of the happiest families I know live in complete chaos. Some of the most terrifying controlling people I've met live in terrifying order. Remember Sleeping With The Enemy? That dude would have got five stars from Kondo for his super minimalist approach, but he was a dangerous psychopath.