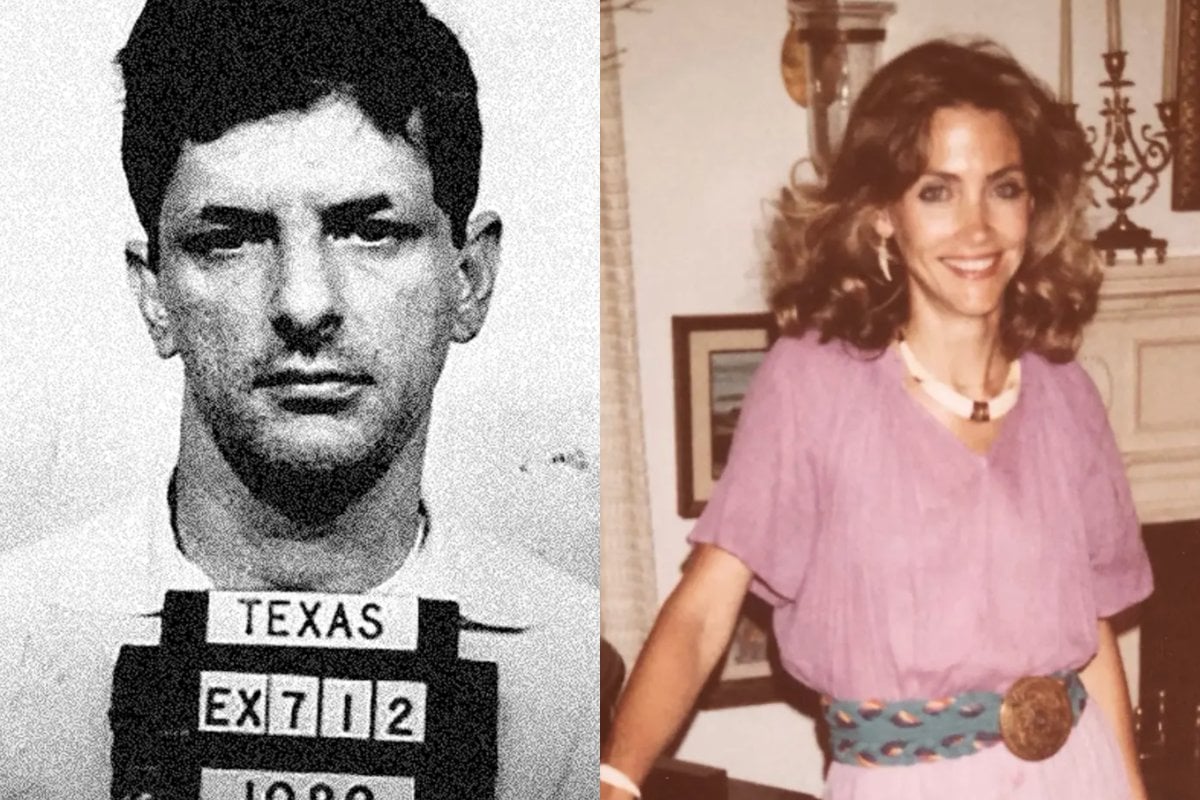 Content warning: This story includes descriptions of domestic violence that may be distressing to some readers.

In 1981, Margaret Palm was on her way home to her husband and two kids when she stopped at the shops to pick up some Christmas presents.
As she returned to a car, a man shoved a gun into her back and abducted her.
He was shaking and crying like a "rabid dog". He was Stephen Morin, a serial killer who had been on the run for 20 years, somehow escaping authorities who wanted him for the rape and murder of 40 women.
Watch: We lose one woman every week in Australia to domestic violence, but that's just the tip of a very grim iceberg. Post continues after video.
Margaret Palm was set to be his next victim. And then she did something that changed the course of fate.
She became his friend.
How did Margaret Palm escape Stephen Morin?
In an interview with the now 72-year-old, Palm tells Vanity Fair what really happened on the evening that would go on to shape the rest of her life.
Morin had been in the carpark of Kmart in Austin, Texas, mustering up the courage to take down his next victim after terrorising and brutally murdering women for many years. When he saw Palm walking to her car, he had decided she was next.