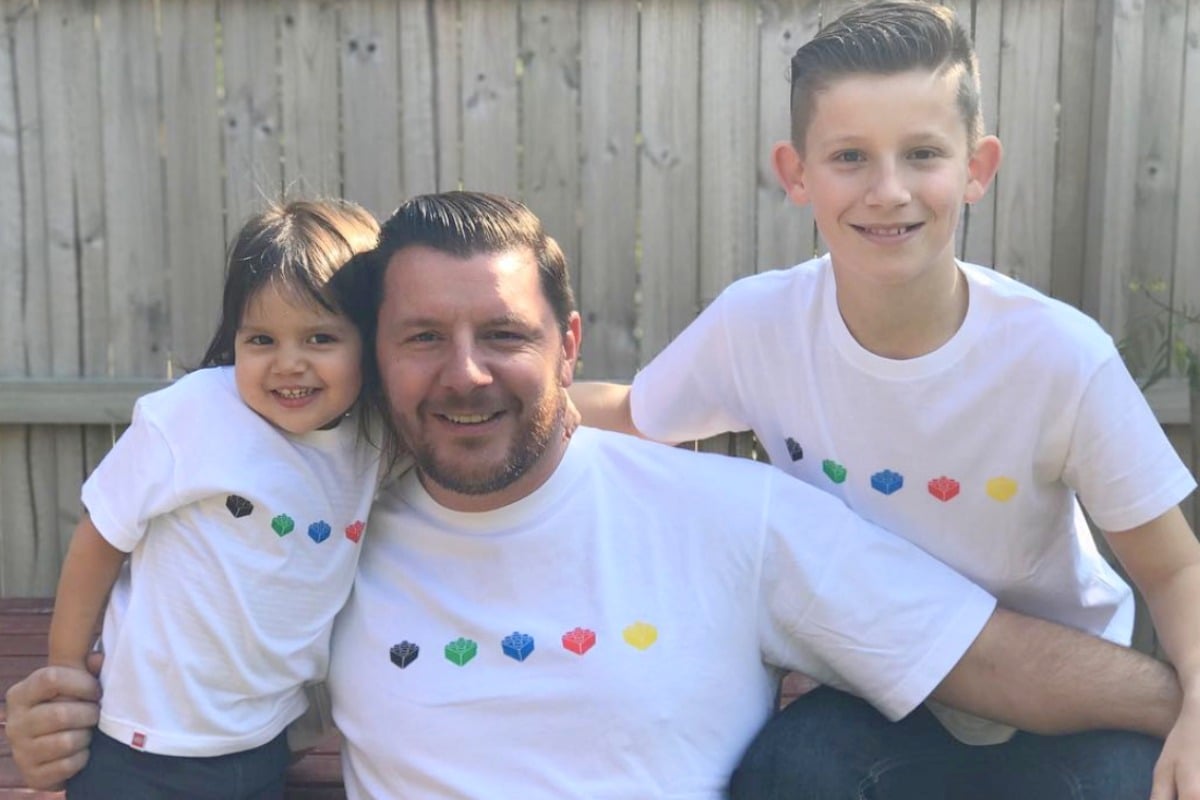 We might have known him for years on our television screens as the suave chef judge and host of My Kitchen Rules. But Manu Feildel is so much more than a man who visits strangers' homes to rate the food they prepare for him.
Feildel, 45, is a restauranteur, best-selling author, and also, a father-of-two.
His eldest is 13-year-old son Jonti, whom he had with ex-partner Veronica Morshead (they separated in 2009).  And then there's three-year-old daughter Charlee Ariya, whom Feildel has with wife Clarissa Weerasena.
LISTEN: Zoe Marshall talks about returning to work on Mamamia's latest podcast for new parents, The Baby Bubble:
As a fourth generation chef (one grandfather was a pastry chef, and both his dad and other grandfather were chefs), good food is very important to Feildel – and what his family eats matters very much.
The television host spoke to Mamamia about the importance of food for his children, especially youngest Charlee, who attends a Sydney pre-school where lunch is provided – but it's not your typical lunch time school meal.
"My daughter goes to the French school," Feildel explained, adding that the school follows a European curriculum, and in France, children start proper school at three years of age.
And when Feildel says it's French, he means that in every way – even in the canteen.
"It's a French curriculum, and there they do [lunch] the way they do it in France. They have a three course meal at the canteen."
The top chef added, "The kids are sitting down every lunch together around the table and eating – even dessert."
When asked whether he feels there is too much pressure on parents to focus on what's always healthiest for their kids, Feildel said, "I think so."