Seconds after a bomb exploded in the foyer of Manchester Arena last week, Chris Parker knew just what he had to do.
The 33-year-old – who had been living on the streets of Manchester for years – rushed to the aid of those injured in the attack.
He ran to help a little girl whose legs had been blown off in the attack, wrapping a T-shirt around her legs. He then held a woman with "serious head and leg injuries" as she died in his arms.
His heroic actions didn't go unnoticed by the public, and a GoFundMe account was soon set up to help raise money – over AU$90,000 – to help Chris get off the streets.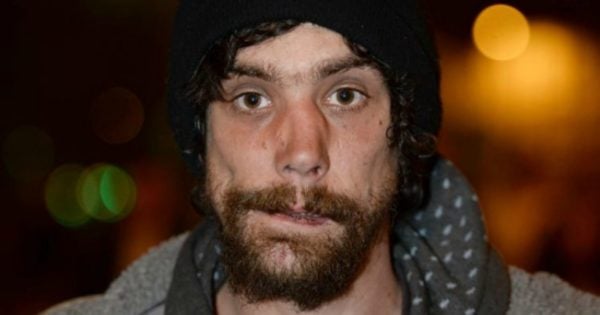 He was even reunited with his estranged mother, Jessica, after she spotted him on the evening news.
But a week and a half after the bombing, Chris is still living on the streets, with a Manchester local spotting him and taking a selfie to share his story.