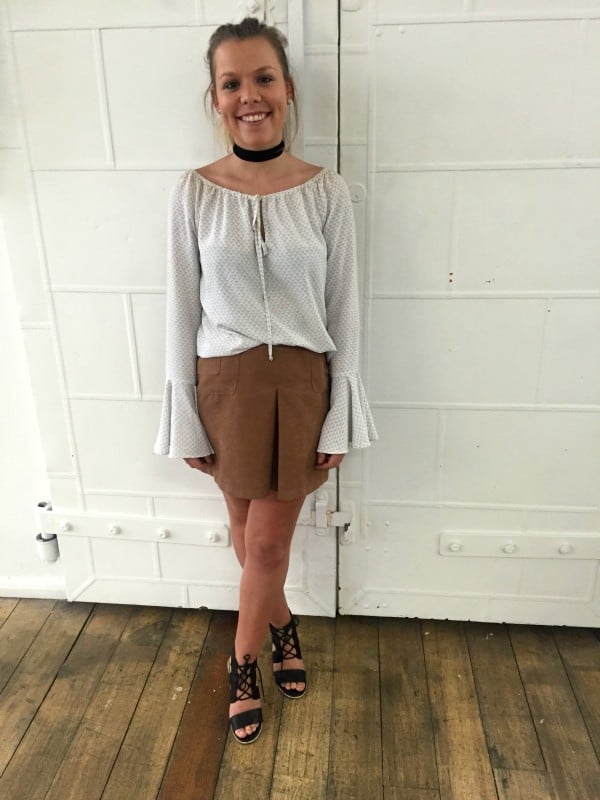 When it comes to women I look to for outfit inspiration, it's rarely anyone who has a "super" prefixed to their name and half a million Instagram followers. Most of the time I get my daily style fix looking at the brilliant outfits and accessories adorning the Mamamia team. Or friends. Or my sisters and mother. People whose style is an extension of their personality.
If you're stuck for outfit inspiration, let what we wore to the office this week do the trick. Or, if you're like me, just enjoy looking at the different personalities and style that oozes out of this office.
Zara, Junior Editorial Assistant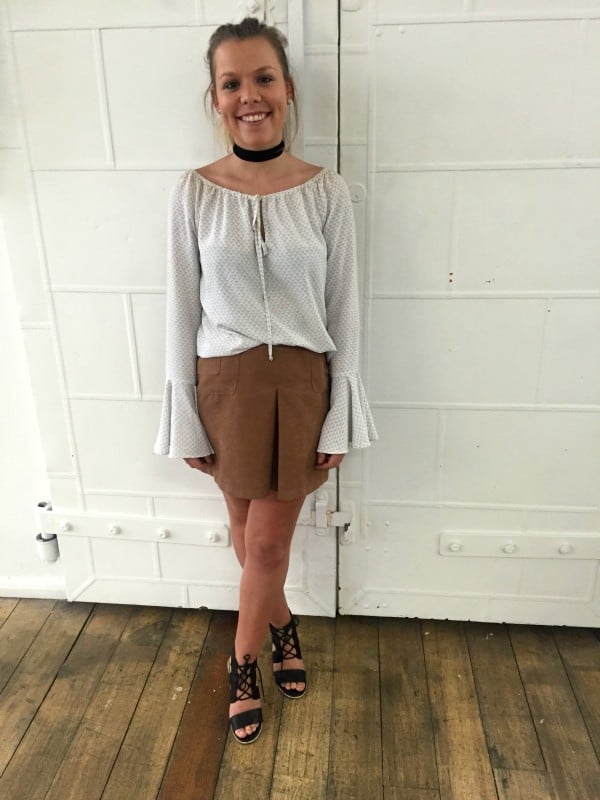 Image: Supplied.
Top, Sportsgirl.
Skirt, Op Shop.
Shoes, Rubi Shoes.
Choker, Homemade.
"My favourite item I wore today was the skirt (I actually stole it off my mum who found it at an op shop) because it is so comfortable and works with just about anything. The shoes are also the cheapest and easiest go-to for me so I look  a little less under-dressed at work."
Alys, Parenting Editor