While most of the couples on Married At First Sight leave us scratching our heads, no one confuses us more than Ashley Irvin sand Troy Delmege.
Every time the couple has voted to stay together during the commitment ceremony, we're full of questions like WHY and HOW but mostly WHY.
For someone who seems so… physically repulsed… by her TV husband, we can't understand why Ashley keeps on keeping on with the experiment. Add to that the fact the persistent rumours that Troy and Carly are very much an item since the show stopped filming and Ashley's comments that her on-screen hubby is actually a paid actor, and we thought we knew how this 'relationship' was going to pan out.
We had pretty much resigned ourselves to the fact that a) love is dead and b) Ashley and Troy will never see each other again and only mention the other's name during intense therapy sessions.
Clare and Jessie Stephens debrief on Troy's particularly strange behaviour during their beach date. Post continues after audio. 
Until, that is, we watched the pair go on a romantic date during last night's episode. And read that Ashley is now calling the final date "perfect".
Speaking to The Fix, the 28-year-old flight attendant said their final outing "could not have been more perfect".
"I really felt relaxed and it was so lovely and romantic," she said.
Ashley also admitted she "wouldn't have changed a thing" about the date, which included a sea plane flight to Sydney's Palm Beach, a serenade by a single guitar player and a romantic (if not slightly lame) poem.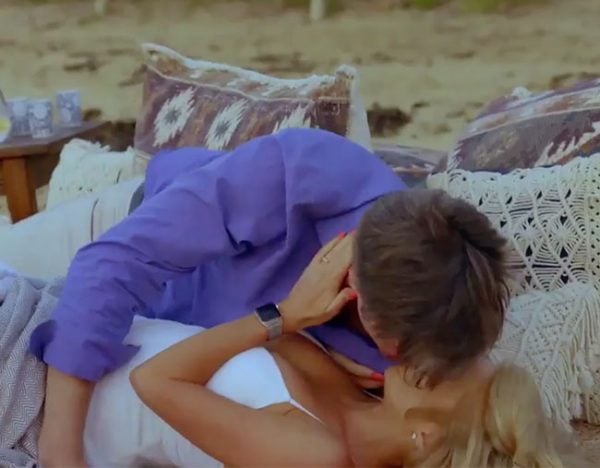 "I loved being serenaded by the water having a picnic by the sunset. It was perfect," she said.
"It was the closest I have ever felt with Troy and it couldn't have come at a better time."
As well as appearing to let Troy kiss her passionately for the very first time, Ashley alluded to the couple's future together during the date.