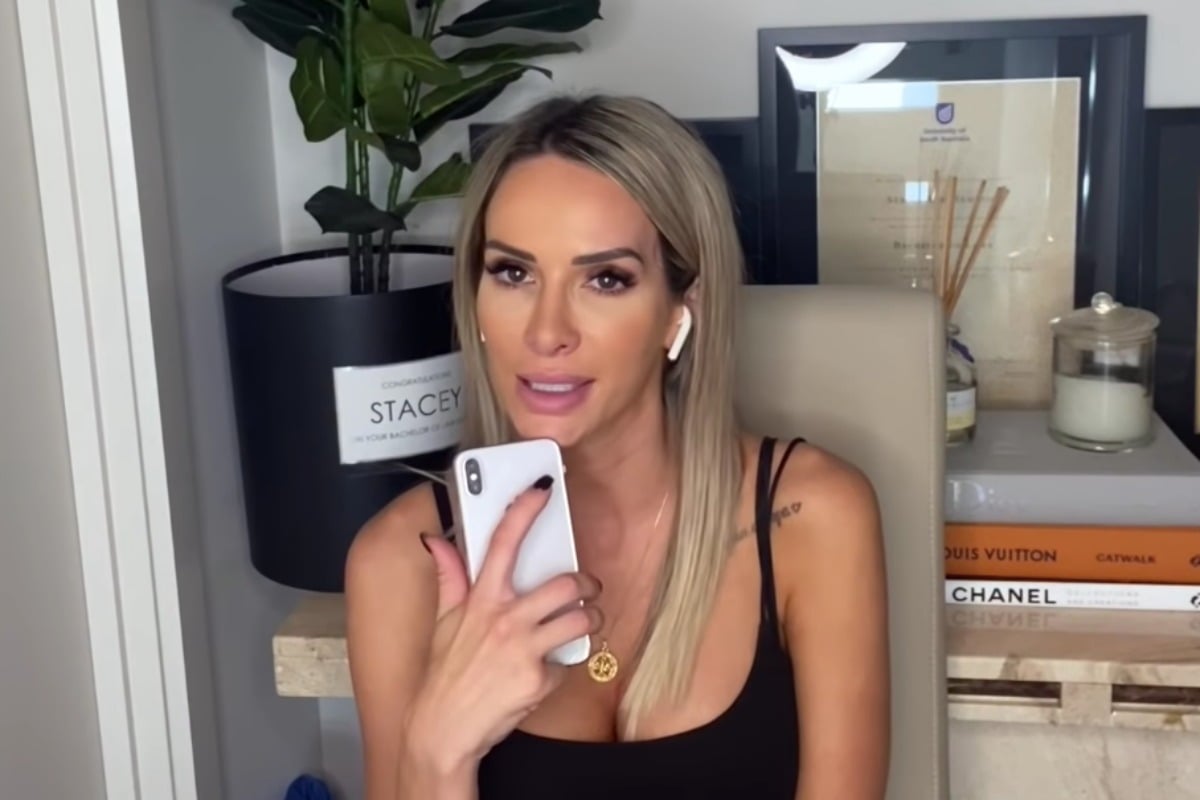 Married At First Sight may have ended (what feels like an eternity ago), but the MAFS gossip is far from over.
You see, like many former reality TV stars before her, Stacey has started her own YouTube channel where she dishes juicy information about the show and her personal life.
Yep, it's the self-isolation gift none of us particularly asked for, but our entertainment-starved brains certainly need in a time like this.
Watch: Stacey shares her opinion on the Mikey cheating scandal. Post continues below. 
So while many of you may have spent your Sunday catching up on Netflix or learning some new yoga poses, I spent a good chunk of my day watching every video on Stacey's YouTube channel. All one hour, 30 minutes and 20 seconds of it.
Was it worth it? It's questionable. But I did learn a lot.
Here are nine nuggets of information that came from Stacey's YouTube videos.
1. How Stacey found out about Michael and KC.
By now, we all know MAFS contestants Michael and KC are very much together.
The couple confirmed the rumours two weeks ago, telling New Idea they had been dating since early March, after weeks of "friendship".
"Before I said yes to being his girlfriend, I asked him to come clean about everything so that no future allegations could rock us and he went into detail about everything. Yes, he was a naughty boy, but he is my naughty boy now," KC said.
*shudder*
But now Stacey has shared how she found out the news that her (fake) ex-husband had moved on with the fellow MAFS bride.
"I found out when she messaged me asking to catch up with him," she said in the video.
"And then I got sent paparazzi photos when I said I wouldn't really like her too. That's when I found it."