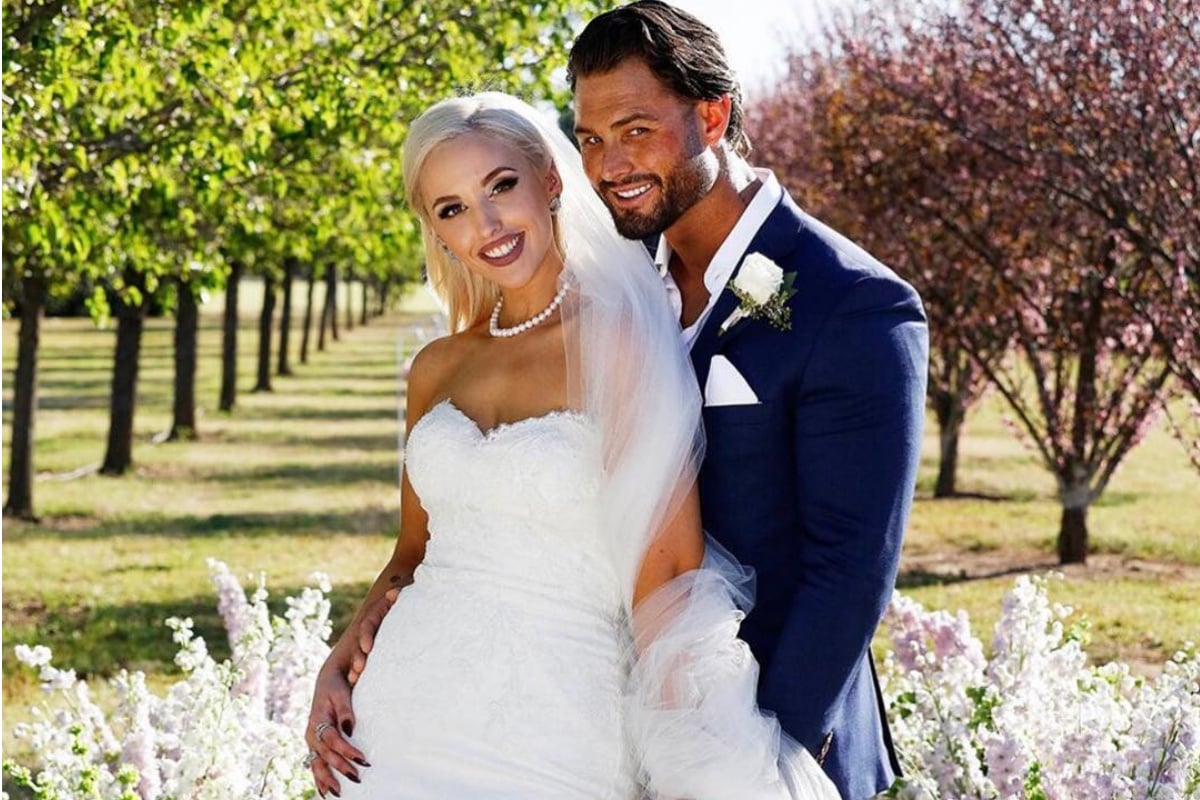 To catch up on all the Married at First Sight 2019 recaps and gossip, check out the Twins recaps and visit our MAFS hub page.
1. Ex-Married at First Sight contestant says he knows exactly why Sam Ball didn't contact Elizabeth for a week.

When Sam Bell left his wife Lizzie the day after they married, to attend his ex-girlfriend's mum's funeral, at first it was understandable. But after he didn't contact his wife for five days and ignored Lizzie's voicemail, people were mad.
But according to Telv Williams, who married Sarah Roza in last year's season of Married at First Sight, we shouldn't be so quick to judge Sam, as his control over the situation, Telv thinks, would have been minimal.
As reported by News Limited, Telv, well acquainted with the behind-the-scenes happenings of the reality TV series, said on his Instagram Stories after Wednesday night's episode that Sam ghosting Lizzie would have been the producers' doing.
"I can guarantee you that the producers would have told him he wasn't allowed to make any contact with his wife because you're not meant to talk to them," Telv told his Instagram followers.
"If you're not around each other they don't want you to talk to them when you're not on camera. So don't be too harsh to Sam, he's done nothing wrong."
"F**k you experts!" he finished his rant.
But before we let Sam completely off the hook, it is also important to remember that Sam lied to Lizzie saying he didn't have a voicemail, when in fact he did. 
As Lizzie proved here…
 

View this post on Instagram