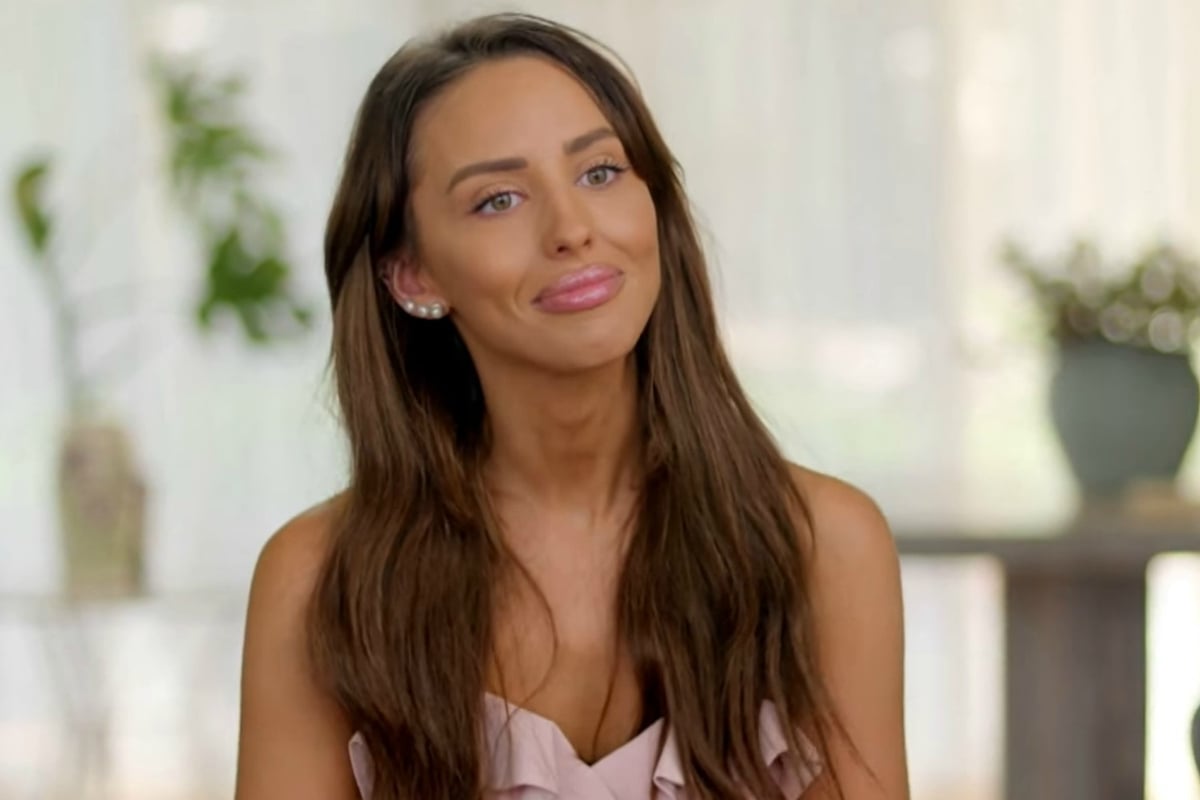 To catch up on all the MAFS 2020 recaps and gossip, check out The Twins recaps and visit our MAFS hub page. And sign up for our Recaps newsletter to get them straight into your inbox.
We need to talk about Lizzie Sobinoff.
Last night we saw the returning bride finally get her happily ever after, as she and Seb decided to take their relationship into the real world.
But before her big decision, the 28-year-old Newcastle woman returned home where the issue of Seb's career and financial stability was once again bought into question by her parents.
"He hasn't really decided a career path. He's into a lot of different things. He's a bit all over the shop," said Lizzie's dad.
"That's a red card for me."
Watch Lizzie Sobinoff's original MAFS introduction #throwback. Post continues below.
Weeks before during their homestay, Lizzie's mum also grilled Seb about his professional aspirations and lack of investment property portfolio. You see, she didn't think his job as a personal trainer and a construction worker could "sustain a life" Lizzie was "accustomed to".
"Does that mean you don't have a savings goal right now?" she asked.
"I'm on the fence and what I'd really like to see from you is stability, commitment and an investment property."
This made us wonder. Apart from returning to her illustrious reality TV career, what exactly does Lizzie do as a job? Unlike the other contestants, Lizzie's job is referred on the show as "Returning MAFS bride" and we wondered, how much does that pay?
Allow us to present our findings.
What did Lizzie do before returning to MAFS for a second time?
In her first Married at First Sight appearance, her occupation was listed as a 'Store Manager' and it seems like Lizzie briefly went back to her previous job after the competition.
In April 2019 she also signed with Sydney celebrity talent agency CTM Group, taking her first steps into 'former reality TV star turned influencer'. While the agency no longer appears to exist, they did at the time also represent former MAFS star, Telv Williams.