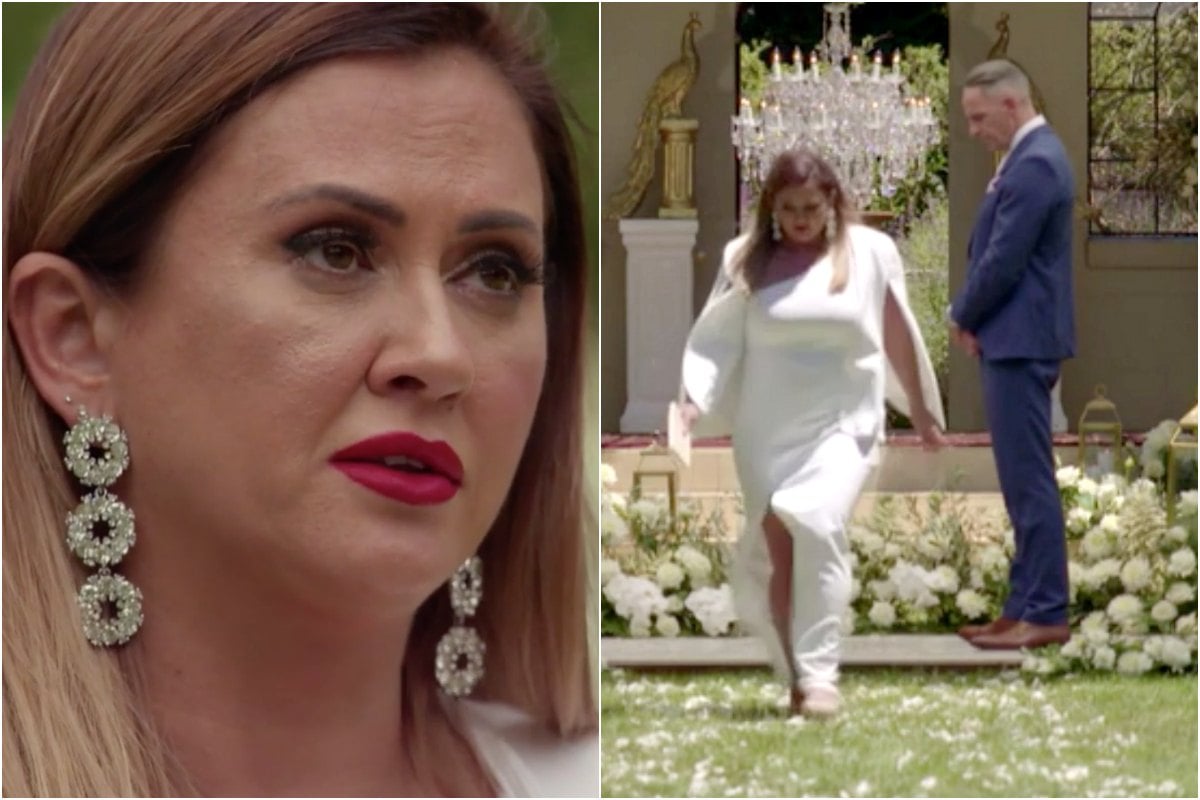 To catch up on all the MAFS 2020 recaps and gossip, check out The Twins recaps and visit our MAFS hub page. And sign up for our Recaps newsletter to get them straight into your inbox. 
Goodness, this season of MAFS has felt like a downright marathon.
But before we watch Mishel and Steve and Lizzie and Seb share their final vows, we have questions:
Will Lizzie self-sabotage her relationship with Seb and get her reality TV happily ever after?
Will Mishel finally give Steve the stern talking to he deserves?
Or will Steve finally feel "physically attracted" to Mishel and kiss her?
The last one's rather dubious but really we just want to see Mishel get the justice she deserves.
Watch Steve's MAFS audition tape… AKA the one where he says he prefers 'younger women'. Post continues below.
The couples are told to return home before their final vows, and it seems like distance has made Steve's heart grow even fonder of Mishel.
Mishel, on the other hand, has had a realisation. She is sick of Steve's sh*t.
Finally, at the wedding, Mishel says the words we've been dying to hear.
"I feel you have been stringing me along this whole time," she begins.
"Giving me hope when there was no hope. Your words were leading me on to believe you had stronger feelings for me than what you truly had and that is not okay."
YES MISHEL. The women of Australia are clapping for you.
Oh, but she's not done.
"The woman who stands in front of you today does not need to be validated by a man. Especially a man who has not considered my feelings along his journey," she continues.