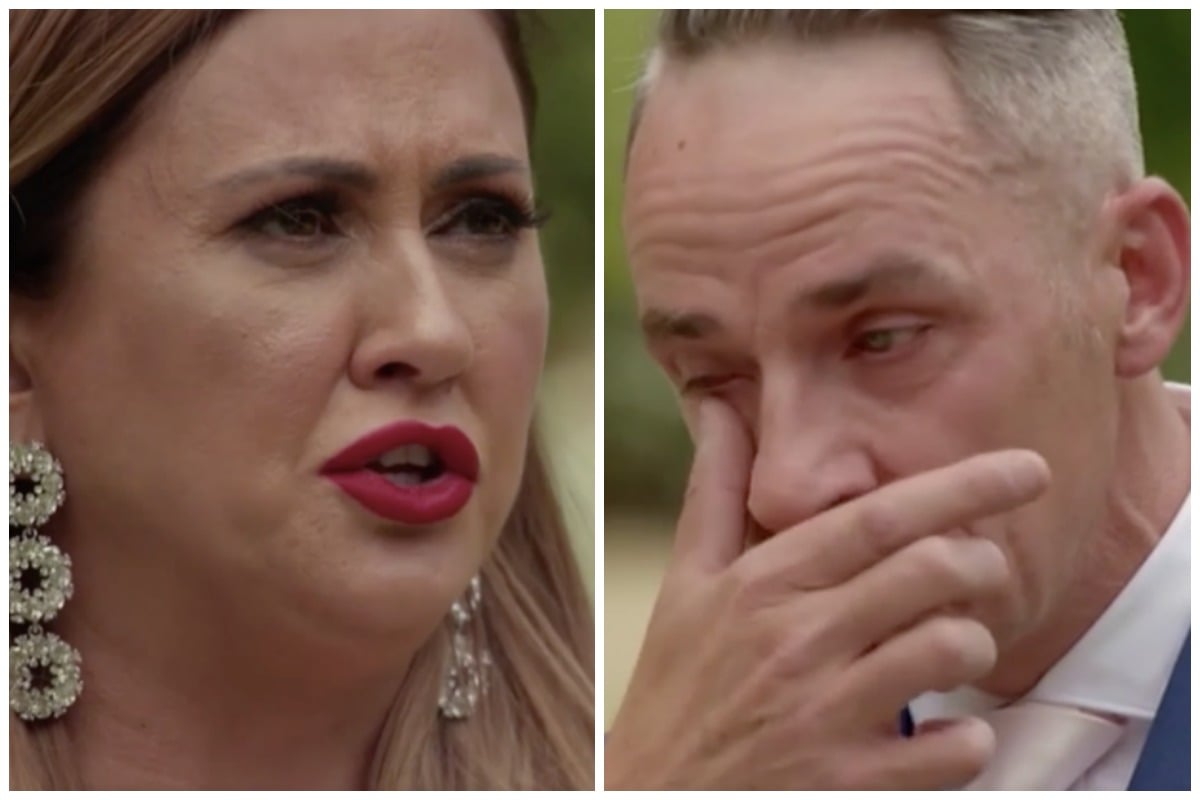 To catch up on all the MAFS 2020 recaps and gossip, check out The Twins recaps and visit our MAFS hub page. And sign up for our Recaps newsletter to get them straight into your inbox.
OK. So Mishel is broken. OK.
She's laying in a dark room with nothing but emptiness behind her eyes and she keeps twitching and murmuring the words "I'm not physically attracted to you, not physically attracted…" and we feel like we shouldn't be… here. For this.
She decides to confront Steve yet again about what, specifically, he finds unattractive about her and how many times do we have to say this isn't a fun game. For anyone. There are no winners.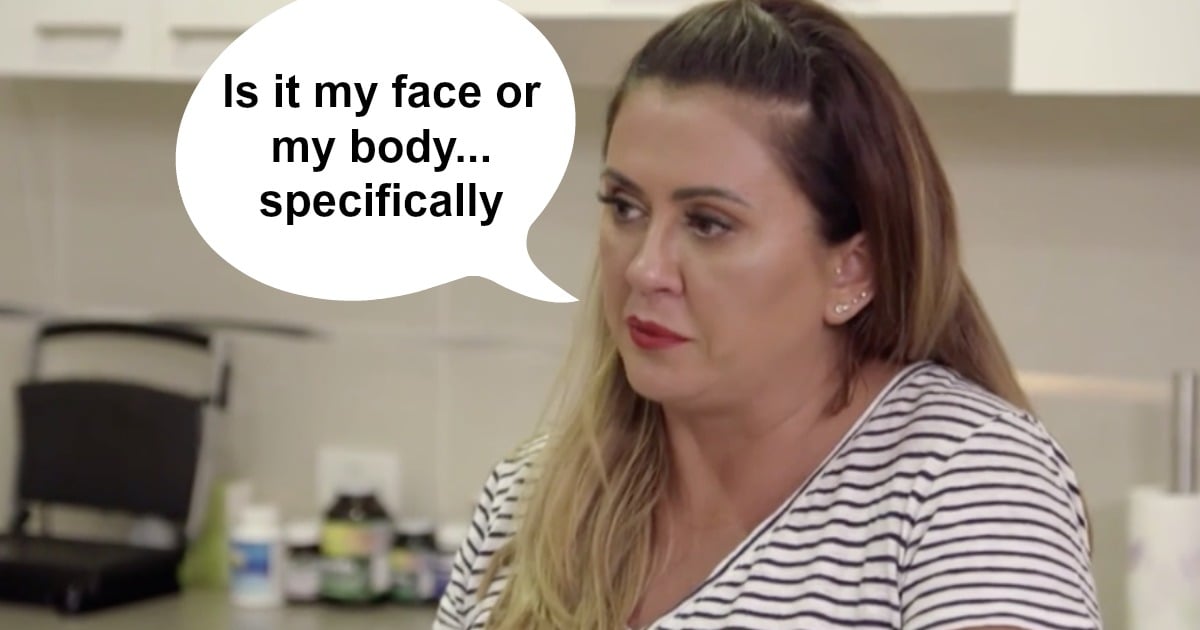 He reiterates that he usually dates taller women and this whole situation is so ridiculous we feel embarrassed to have ever been present during this conversation.
"That's what you were struggling with all this time!" Mishel says and, no. It most definitely... wasn't.
Someone then (??) delivers their wedding video and makes us watch Steve and Mishel watch their own wedding. Which we already watched. And honestly as long-time viewers of this premium documentary series surely we deserve more respect than this... scene.
Mishel concludes through tears that she's sad to be leaving her "unusual friendship" that primarily consists of Steve yelling that he loves her while refusing to touch her. Physically.