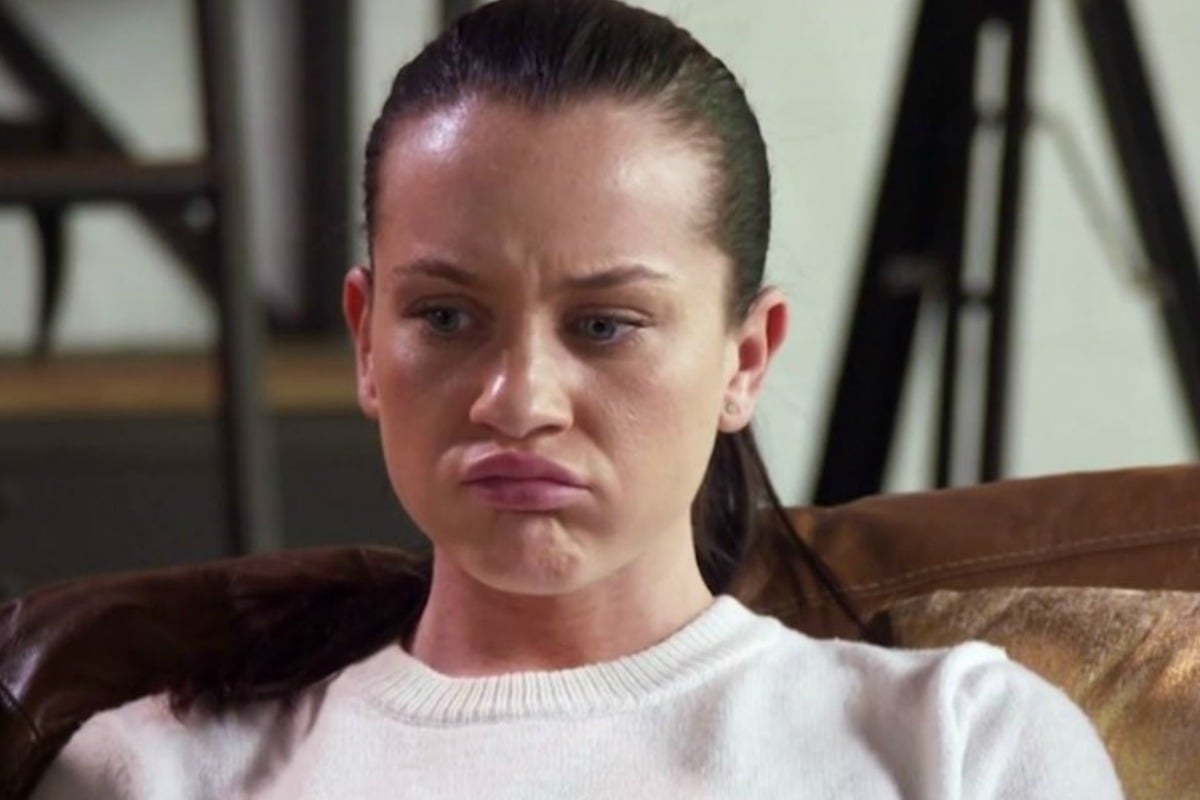 Over a couple of months, we witnessed Ines Basic become the most-hated woman on Australian TV.
The 28-year-old was a contestant on Channel Nine's Married at First Sight. Ines was initially matched with Bronson Norrish, but she decided he wasn't right for her and that she "didn't want to touch him".
She then set her sights on Sam Ball, who's currently matched with Elizabeth Sobinoff on the reality TV show.
The pair began texting, then they met up at a local pub and went back to Sam's room to hook up.
Although we don't yet know how much editing played a role in Ines and Sam's "cheating scandal", Australia was quick to turn on Ines and label her a villain. She's been called narcissistic, trash, and a nymphomaniac.
People have commented on her appearance and her personality. They've said terrible things about her on Twitter and they've sent her the kind of direct messages no one would ever want to receive.
Now, months after her Married at First Sight experience ended, Ines is allegedly too scared to leave her house.
According to Woman's Day, the reality TV contestant is struggling so much she's become a recluse and she's lost an incredible amount of weight.
Her story is not unique.
Listen to The Quicky on what life is really like after reality TV. Post continues after audio.

Last year, after he decided not to choose anyone during The Bachelor finale, Nick 'Honey Badger' Cummins found himself in a dark place.
"You're a jerk or you're an absolute jerk," he later told The Project, while trying to explain his decision.
Nick pointed out that no matter what you do on a reality TV show – or what decisions you make – you can easily be painted as the villain and you're always going to be fodder for a social media pile on.
"I've been involved in some pretty high pressure situations, and high stress situations with rugby. I've played on the world stage, big crowds, you've got the public and the media all scrutinising every move you do on and off the field. I get it, I've lived like that," he explained.
"This was a whole other beast, this thing. I've never been in a mental space as low as I have been on that show, especially towards the end of it."