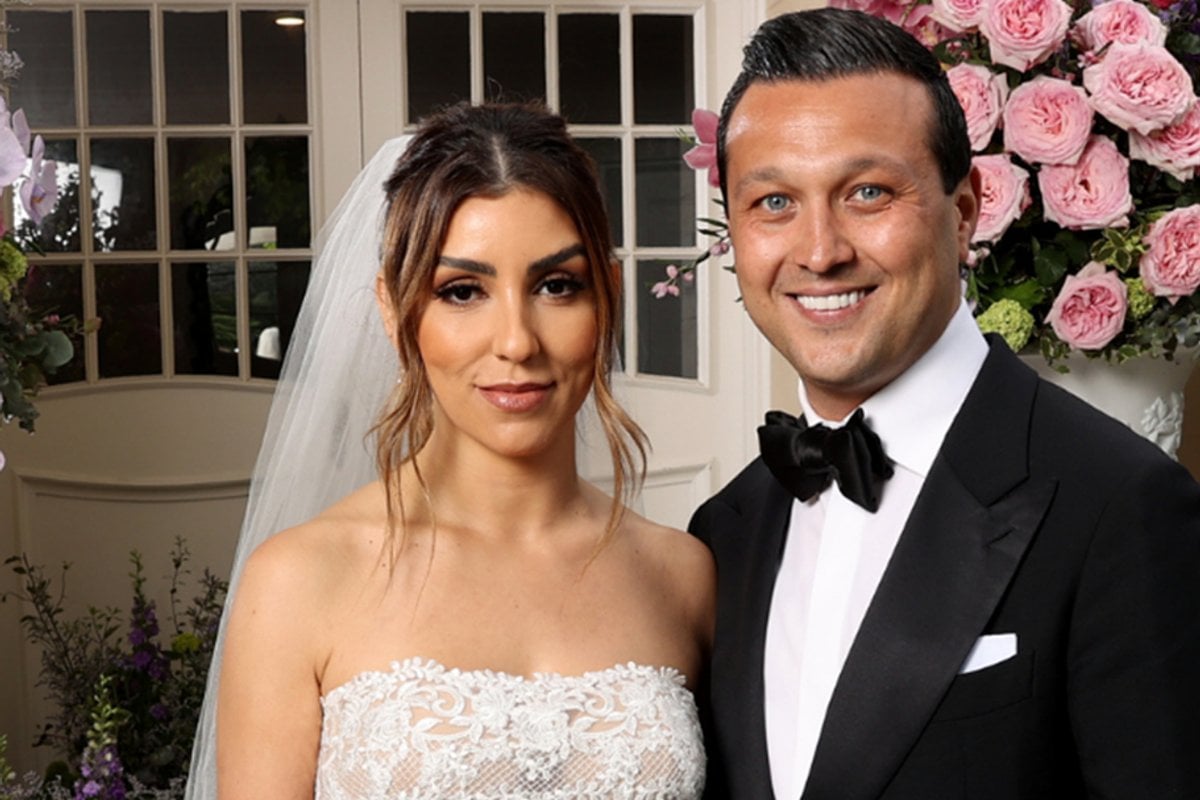 To catch up on all the MAFS 2022 recaps and gossip, visit our MAFS hub page.
If you've been watching Married At First Sight - and of course you have; it's okay, there's nothing to be ashamed of, we're all friends here - then you know we must talk about Carolina.
The Brazilian-born mother-of-one is currently embroiled in the BIGGEST SCANDAL EVER, as the MAFS voiceover guy keeps telling us. I don't know about you, but each year has the BIGGEST SCANDAL EVER, and it's really losing its potency, you know? I think we'd all be more shocked if the voiceover guy tells us there isn't a scandal.
Anyway, things were going relatively fine for business owner Carolina and her husband, actor Rob Schneider, sorry I mean property developer Dion.
Is it just me?  
And when I say "relatively fine", I mean they are civil for all of a day before Carolina catches the dreaded... ick. While still on their honeymoon, she accuses Dion of only having women interested in him because he's rich.
She then finds some real faults with him: Dion never eats breakfast even though he knows Carolina loves it. He doesn't even eat brunch! L'horreur. Also, he likes 80's music, and she likes rap. Also, she's a gym junkie and Dion has never set a foot inside one.
Carolina: 'Dion and I have NOTHING in common. He doesn't listen to rap, he doesn't listen to EDM. HE DOESN'T EVEN GO TO THE GYM!' 😓 #MAFS pic.twitter.com/2GTrK12rM0

— seapunk aesthete 💮 (@BiancaNeveXO) February 28, 2022