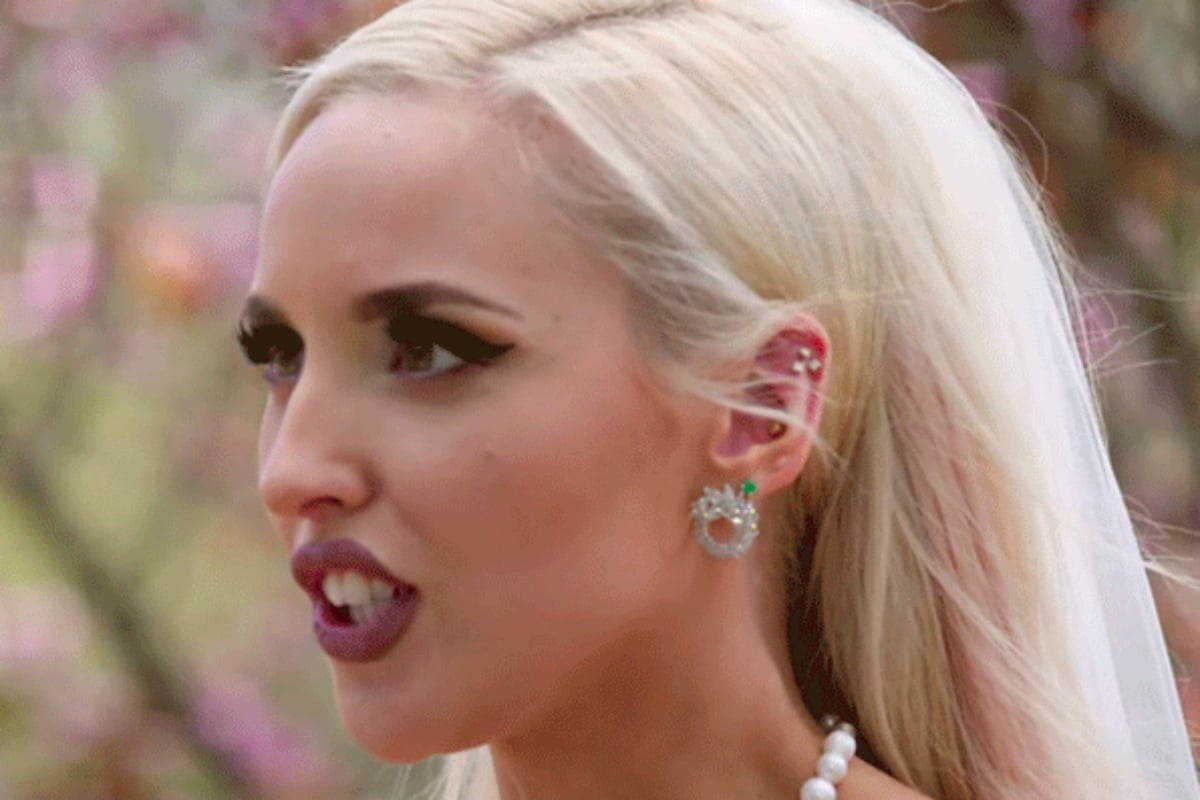 To catch up on all the Married at First Sight 2019 recaps and gossip, check out the Twins recaps, visit our MAFS hub page and join our 'Married at First Sight Lols' Facebook group. We've got you covered. 
One of the defining characteristics of Married at First Sight is not knowing who everyone will end up with.
Strangers are set up with one another for marriage by three experts, based on their characteristics and general compatibility, after all.
So we're almost certain that this spoiler was not meant to… leak.
In the trailer for Married at First Sight 2019, we see a montage of different contestants as they walk down the aisle or wait at the alter… but there's just one thing.
Two contestants appear to be in the exact same venue.
Firstly, we are given a glimpse of contestant Sam, who is apparently "too good-looking" for love, standing at the altar with cherry blossoms behind him.
Moments later, we are given a brief image of Elizabeth – dubbed "Australia's most confident bride" – with the… same cherry blossoms behind her.
It is very unlikely that two weddings had a cherry blossom, and much more likely that this is a minor editing bloop.
The hint, which was first noticed by Who magazine, gives away the fact that pair inevitably get married.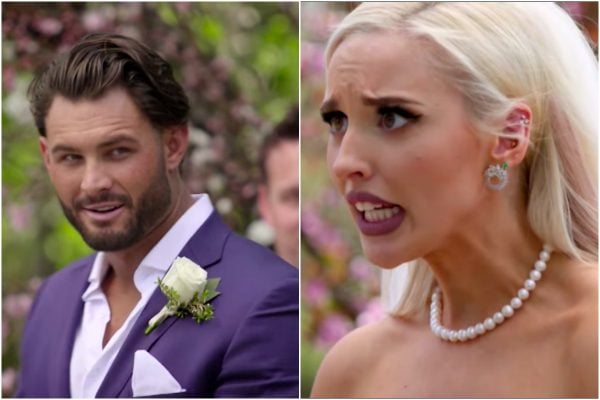 Channel Nine's reality television show is returning to our screens on January 28th for its sixth season, and it looks to be a dramatic one.
Married at First Sight premieres on January 28 on Nine.