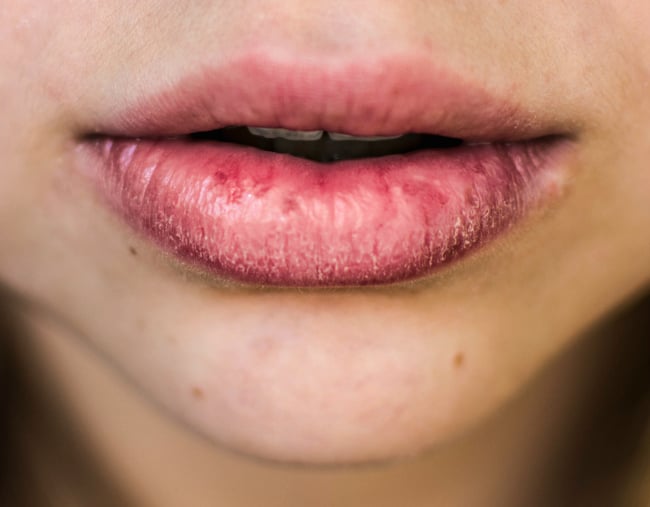 Fact: We all have lips.
Sometimes they're dry, or thin, or the bottom one is fuller than the top one.
Others have small, fluffy baby hairs growing around the lip line, and/or thicker, darker hairs on their upper lip.
But you wouldn't know it scrolling through Instagram. Not with FaceTune, Afterlight, VSCO or any number of the photo editing apps that blur out any perceived imperfections.
That's why it's really quite brilliant that cosmetics brand MAC reposted a photo of a real human pair of lips wearing lipstick, complete with upper lip hairs.