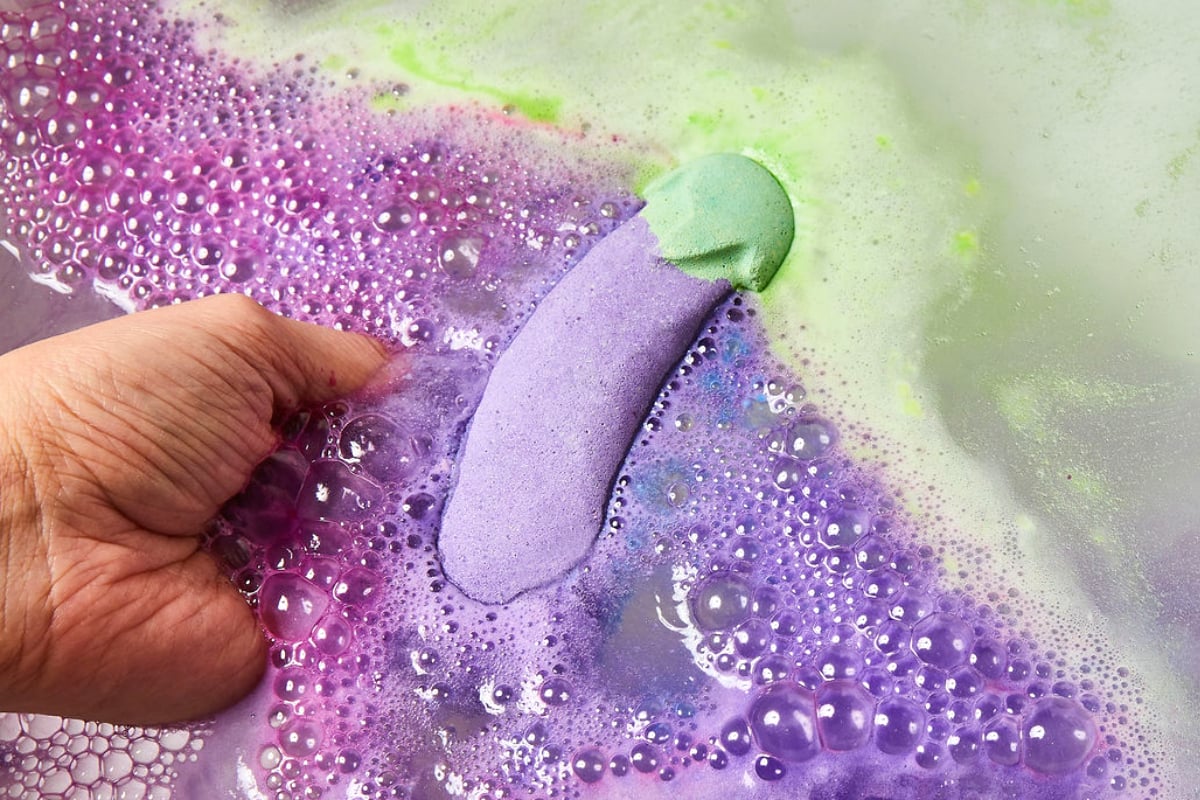 We're halfway through January which obviously means it's time to start thinking about what sexy things you'll be doing this Valentine's Day.
Yes, it's a commercialised holiday. No, you don't need gimmicky things to validate your relationship. But… it's also not wrong to have fantasies about trench coats with nothing on underneath, role playing under code names in a hotel lobby or lighting a bunch of tea lights and making sweet love on a (faux) bear skin rug in front of a fire.
It's in this spirit that LUSH have released a limited edition range of Valentine's Day-themed products.
Among a massage bar called The Big Banana and a peach bath bomb that's meant to resemble your bum, one product has caught our attention.
It's called the LUSH Aubergine Bath Bomb and it's a cheeky bath bomb shaped like the eggplant emoji commonly used when two people are deciding what to have for dinner, or more commonly, when they're sexting.