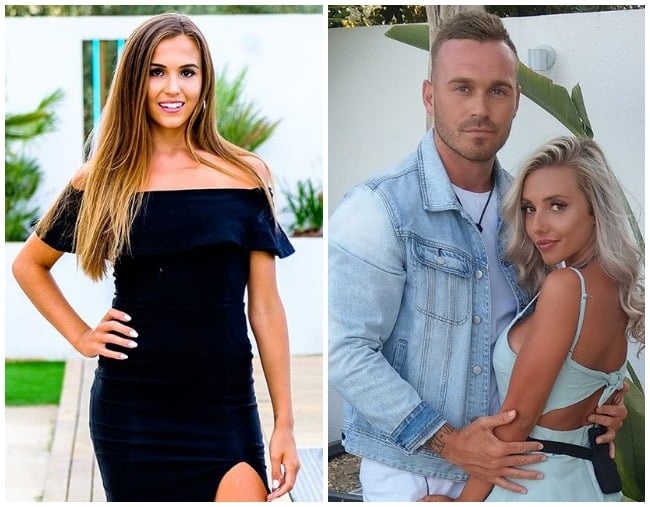 Now that she's off Love Island, Millie Fuller is not holding anything back.
Speaking to Mamamia, the 24-year-old former islander revealed she's not a fan of couple Eden Dally and Erin Barnett.
"I definitely think Erin and Eden have been fake. They're all about the ego," she said.
Millie claimed she was onto their games early on in the competition, and they proved her suspicions about them to be true during one of the recent eliminations.
"I was waiting for Erin and Eden to slip up, which they did the night that Mac and Teddy left," she explained.
"It just proved that they were voting for couples who were stronger so they didn't have as much competition."
Ultimately, Millie believes both Eden and Erin, 23, are there to win the game rather than to find love.
"I think they put on a really good performance, so I don't blame people if they see Erin and Eden as legit, and someone that deserves to win Love Island," she explained.
"But having been in the house, I've seen a lot more than people on the outside world might have seen, and I think their main focus is winning Love Island rather than walking out hand-in-hand."
Even though she didn't get along with the couple, a lie detector test proved Eden, 25, actually found Millie to be attractive.
Clearly amused by the revelation, Millie said she found the whole exercise "funny".
"What Eden thinks about me, I couldn't care less," she said.
"I honestly couldn't care if he thought I looked like a big toe with a fungal infection and was repulsed by me, or if he thought I was a Next Top Model. I couldn't care less. But I thought it was funny that Eden found me attractive, and [Erin] was so offended by that."
And while Eden may be attracted to her, Millie said the feeling definitely isn't mutual.
"I know Eden's a good-looking person, but his personality is really unattractive. His ego is constantly needing to be stroked," she added.
There's also a bit of history between the pair.
It turns out Eden used to date Millie's best friend in real life, Ziggy.
"The fact that my best friend has slept with him, I'm not going near him. I'm not having my best friend's sloppy seconds. I'll leave that to Erin," she said.