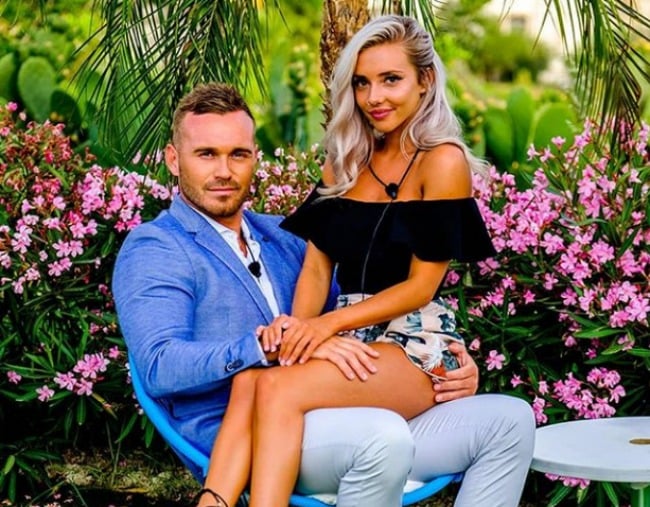 They're easily Love Island's most controversial couple, and after making headlines for their bad behaviour, Eden Dally and Erin Barnett can add another scandal to their growing list.
Fans are convinced the pair knew each other before appearing on the show. In fact, some think they may have even been a couple.
It all started when fellow contestant Millie Fuller gave an interview to Daily Mail, claiming she was convinced the couple knew each other from outside of the show.
"I just think the whole thing seems staged on their behalf," the 24-year-old told Daily Mail.
"I won't forget on the first day, Erin kept repeating 'I know the last guy is for me' – when there was already four guys there."