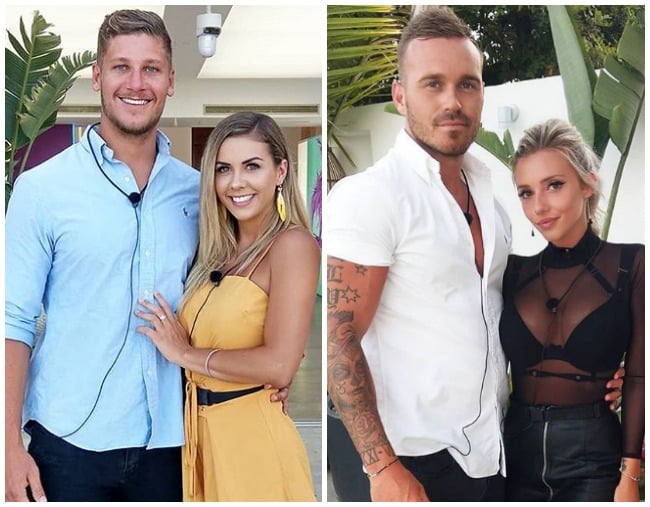 They're easily the most divisive couple on Love Island, but not everyone took issue with Eden Dally and Erin Barnett.
Mamamia caught up with newly ousted couple Dom Thomas and Shelby Mills, who maintain Eden and Erin really aren't as bad as they're being made out to be.
"There's always going to be fights. You only see 47 minutes of each day. There's 24 hours in a day, and there's definitely a lot of really nice things that they say to each other. But obviously that nice stuff might not be as juicy as the fights they have," explains Dom, 26.
And despite claims they're faking their relationship in a ploy to win the competition (and the $50,000 that comes with the trophy), both Dom and Shelby agree Eden and Erin's relationship is actually quite "genuine".
"They're being real. They've been real throughout. They're not hiding their emotions or anything like that," says Shelby, 24.
"I do think the connection they have with each other is genuine, and they're so good for each other and their relationship is awesome. They're actually really in love with each other."
Unlike many of the other couples on the island, Dom and Shelby became quite close with Eden and Erin, 23, with Dom even calling Eden, 25, one of his "best mates".
But they can understand how they may have rubbed others up the wrong way.
"I think it's because they do have very fiery and upfront personalities. They'll just say it how it is," explains Shelby.
"But for me, I like those personalities. I like people who are honest and don't hide their feelings."