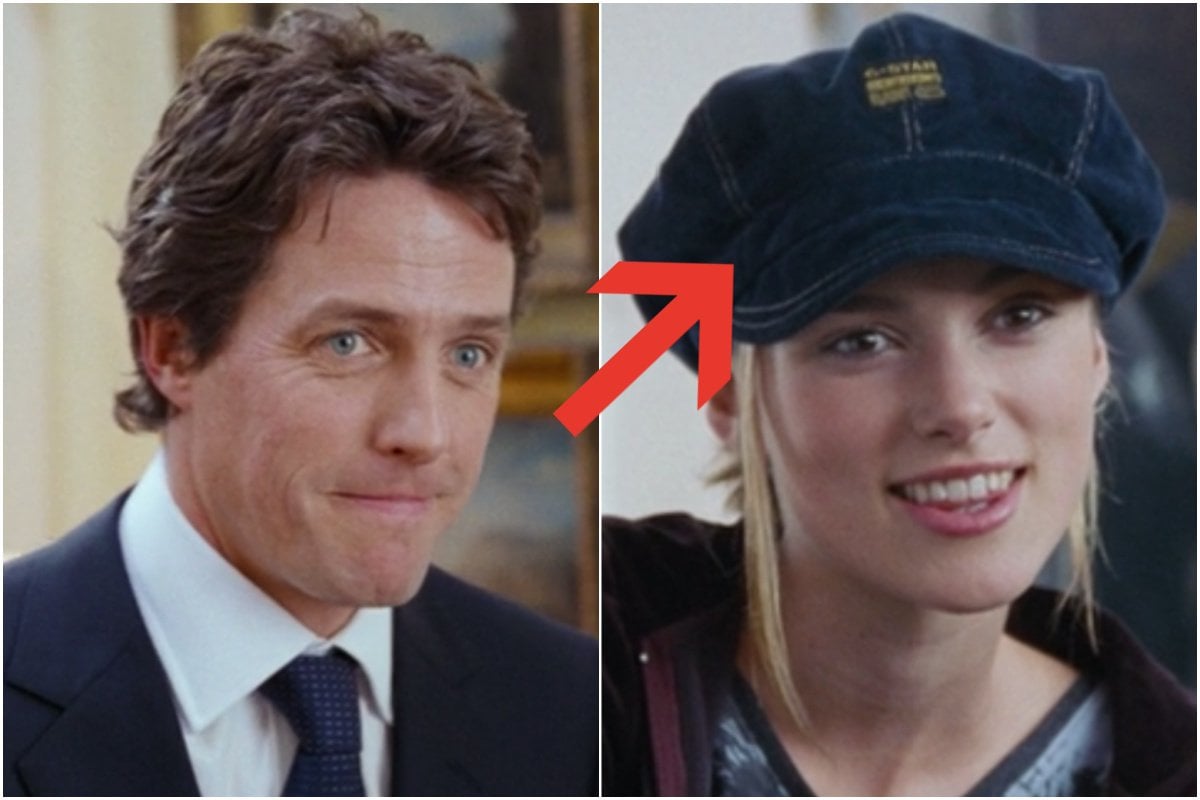 When I went to press play on Love Actually on a rainy, sleepy Sunday afternoon at the beginning of December, I made myself a promise: you will not ruin this.
There is nothing, nothing that can take away from the magic that is a surprise performance of 'All You Need Is Love' at a wedding - even the best man being somewhat of a predator. 
There is nothing that can ruin an awkwardly translated proposal from Colin Firth to a young Portuguese woman - even the fact that they've not yet had a conversation. Of any substance. In a common language. 
'My favourite food is meatballs.' Image: Universal. There is nothing that can ruin a romantic kiss between the Prime Minister and his former employee - EVEN THE FACT that he fired her because a) he found her attractive, and b) the US President harassed her in the workplace.
No. Nothing can ruin Love Actually for me. But a 2021 perspective can s**t all over it. Like La Niña on our outdoor Christmas plans.
Re-watching Love Actually as a cynical adult with a better understanding of the type of footage that's appropriate to take at a wedding, and the dangers of running past airport security with no boarding pass, has left me with thoughts.