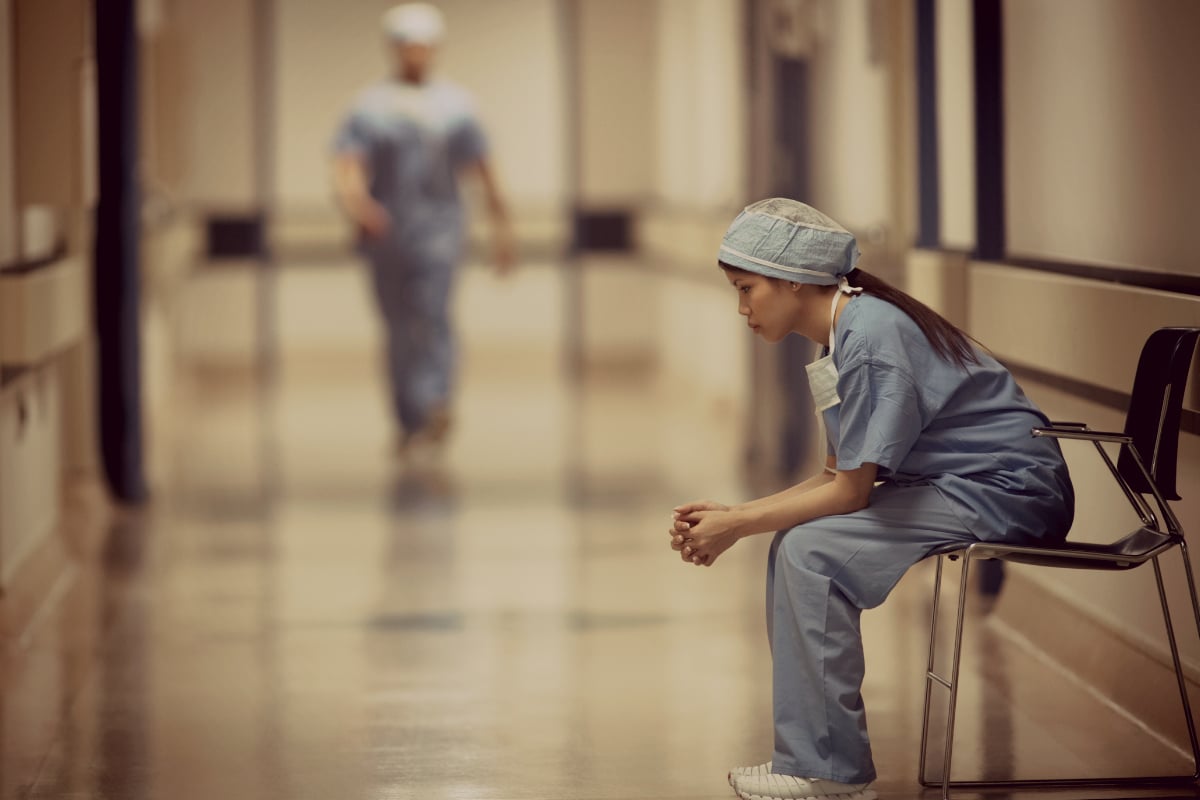 An emergency room doctor has explained why he checks dead patients' Facebook pages before telling their parents of their death.
Dr Louis Profeta, who works in the emergency department at St Vincent Hospital in Indianapolis, Indiana, described one of the hardest parts of his job in a recently resurfaced LinkedIn post.
The physician wrote the article as if to one of the dozens of young people he treats every year who enter the emergency ward and don't leave it alive.
Dr Profeta explained that he looks for the patient's Facebook account in order to humanise what is "just a nameless dead body" to him before forever altering a family's lives.
"You see, I'm about to change their lives — your mum and dad, that is. In about five minutes, they will never be the same, they will never be happy again."
"Right now, to be honest, you're just a nameless dead body that feels like a wet bag of newspapers that we have been pounding on, sticking IV lines and tubes and needles in, trying desperately to save you," the The Patient in Room Nine Says He's God author wrote.
"There's no motion, no life, nothing to tell me you once had dreams or aspirations. I owe it to [your parents] to learn just a bit about you before I go in.
"I owe it to your mom to peek inside of your once-living world."