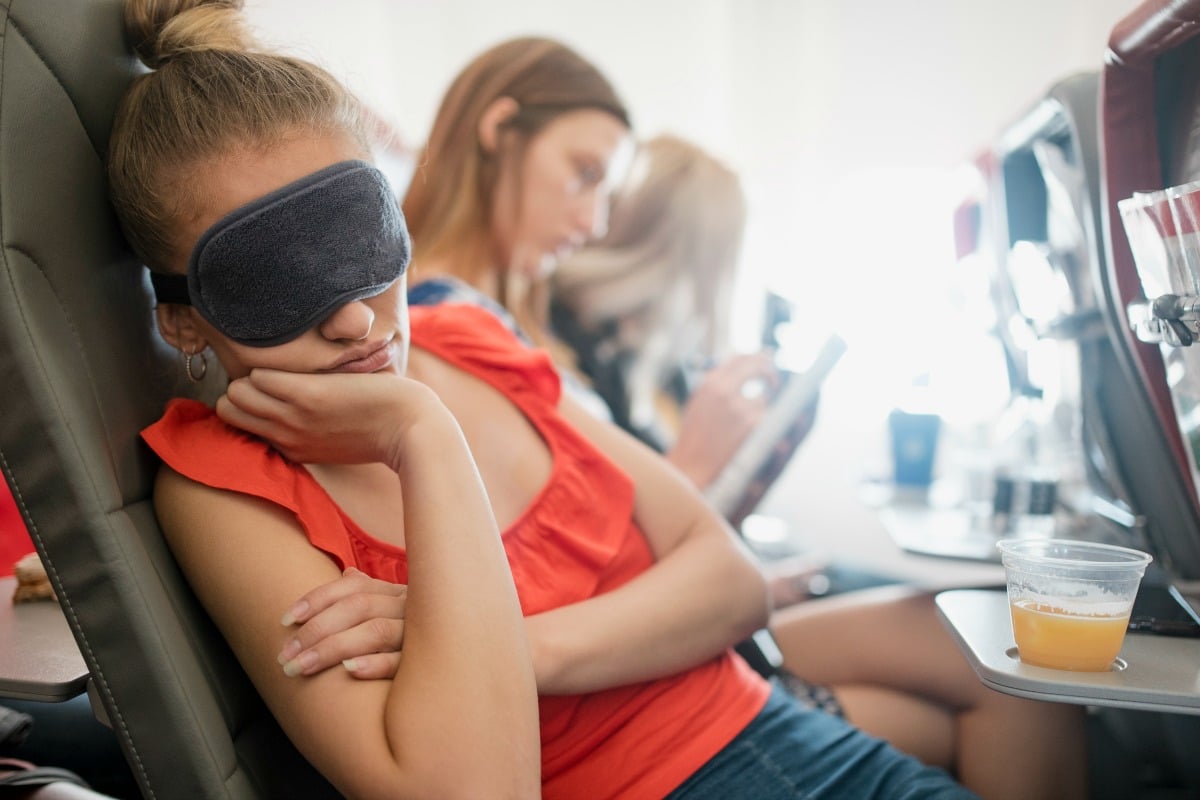 We need to talk about plane etiquette.
Not the actual rules, like pausing your personal devices for the safety announcement.
We mean the unwritten rules of air travel. The ones that pertain to common courtesy; to acknowledge that you're 35 thousand feet in the air with 200 other people in close confines.
Because things might start off all jovial when you board the plane, but as the hours tick on, sensitivity becomes heightened – especially when it comes to long-haul flights. We, the masses, become bored and irritable and hungry and uncomfortable. We get emotional and maybe a little petty.
Which is why it's important we work together to make it a more pleasant experience for all involved.
So without further ado, here are our 12 unspoken commandments of flying. (Disclaimer: these sassy pointers are all meant in good fun. As we always say – you do you.)
On our podcast Mamamia Out Loud, we discuss the social etiquette when it comes to "liking" (or not liking) a post on social media. Post continues after audio.
Rule #1: You can only take ownership of one armrest.
There's nothing worse than sitting in the middle seat and having both your armrests commandeered by your cabin mates. Everyone is entitled to an armrest, but NEVER TWO. When choosing your armrest, you must make this choice early and you may be subtly assertive so your next-door neighbour knows the score. A silent negotiation may be performed, where both parties are left satisfied.
Rule #2: If you are asleep or not paying attention when food comes, you forfeit your right to it.
Sorry, them's the rules.
Rule #3: If the person in the middle or window seat needs to go to the bathroom, you gotta get up.
It's tempting when you have your headphones in and you're twenty minutes into A Star Is Born to try to retreat back into your chair for your neighbour to pass. But it's rarely seamless and may end in them straddling your legs. So just make it easy for you both, k?