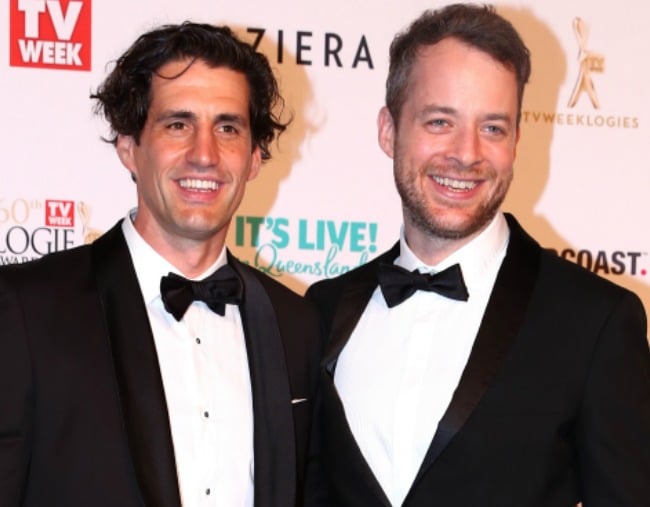 Not all heroes wear capes.
Some of them dress up in silly costumes and say funny stuff on the radio.
You see, Hamish and Andy had to do a lil' bit of rescuing at Sunday night's Logies.
As the comedian duo explained on the Today Show this morning, they had to step in when Denise Drysdale's stiletto became stuck in the patio floorboards.
"We had our special entertainment moment with Denise Drysdale, of course showbiz royalty," Hamish explained to the hosts.
"After we did the red carpet… there's a patio we all stood on, like a veranda, and her stiletto got caught between the plank, so she was trapped."
"She's royalty, so I had to do this. I went down and undid her shoe so she could get out," he continued.
"I was like a firefighter. I got the stiletto out and she put it back on and said, 'Thanks so much,' then turned around and took a step and said, 'I've bloody done it again'. We got it out again and then from there tippy toes, tippy toes, tippy toes to get back inside."