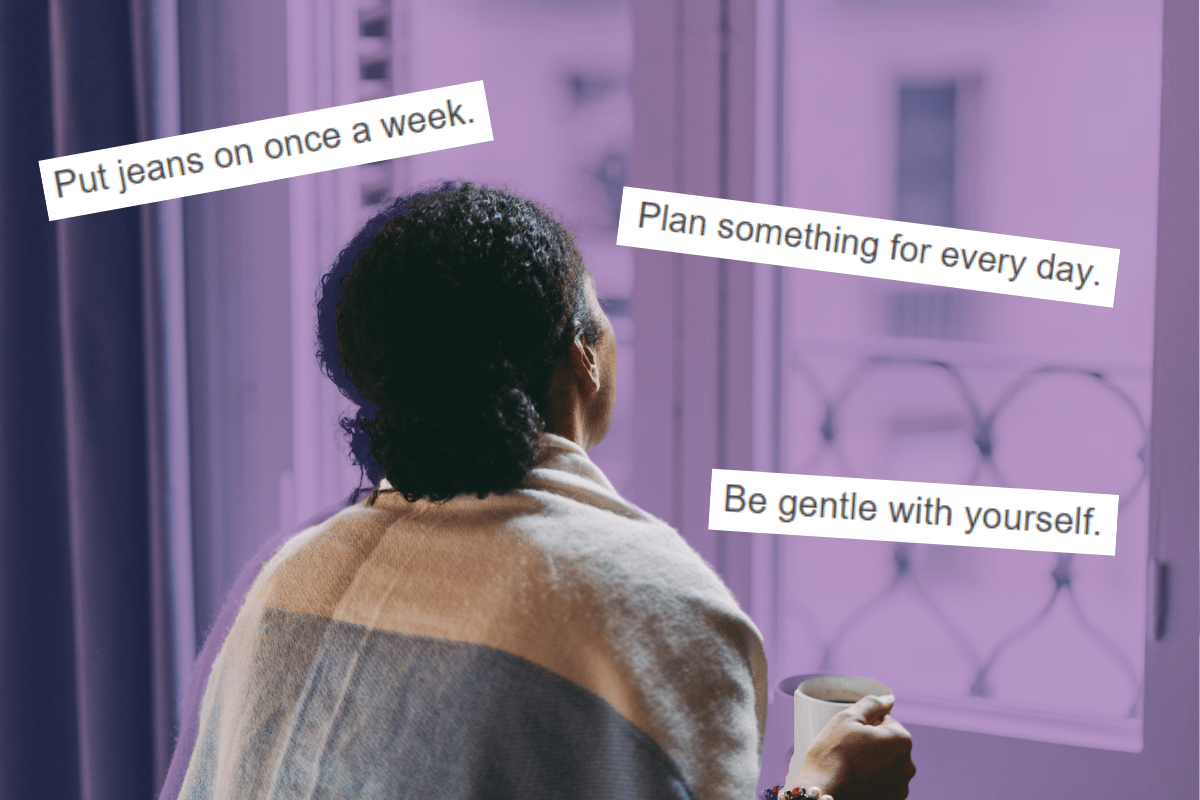 Many of us aren't feeling our best right now. 
Just over a year after our last full-city lockdown, the people of Greater Sydney are right back in it again. 
Only this time feels different. 
We're confused, upset, unmotivated and just feeling a bit over it. But as we learnt last year, and our friends in the Northern Beaches learnt over Christmas, we'll come out the other side. 
So, to help us get through the next little while, we asked Victorians, who most recently went through a mammoth lockdown, to share their best tips on Instagram. 
And you best believe they delivered (thanks neighbours). 
 From how to keep busy to how to juggle kids during lockdown, here's what they said.
Plan something to do every day. 
"Plan something for every day - even if it's just walking around the block or baking something, or finishing a Netflix series. You'll have something to look forward to. Netflix parties and FaceTimes with friends were a godsend for me. We even had themed dress up nights." 
Small things like making your bed goes a long way.
"As someone who lived in Victoria last year and is now in Sydney, make sure you make your bed, shower and get fresh air."
Routines actually help. 
"Keep a routine! Get up at the same time, get ready, get dressed. I felt when I stayed in my pjs all day or had a slow day, by the end of it I was feeling really low. Oh, and don't forget to bake banana bread!"
Be gentle with yourself. 
"It's ok to be unproductive and have bed days. Never feel guilty about them. They're part of self care sometimes. Take a break from the news, the daily pressers and social media when it starts to impact you negatively. Make plans for when the lockdown ends, something to look forward to. Plan a road trip or a fancy dinner. You don't need to lock in dates (impossible at the moment), but plan the details and get excited about it."