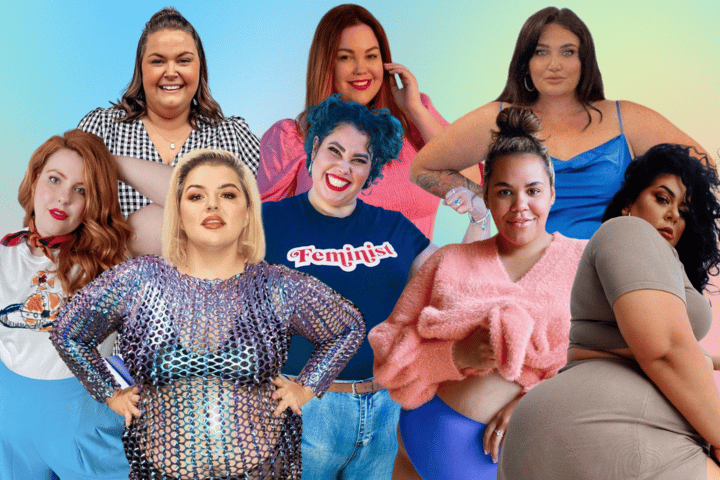 Like too many other women around the world, I grew up with a 'when' list.
When I lose weight, I'll plan that dream holiday.
When I lose weight, I'll join my friends at the beach or jump into pools. 
When I lose weight, I'll apply for that brilliant new job.
When I lose weight, I'll wear bright colours and sparkles and prints
When I lose weight... I'll start really living the life I'm supposed to.
But the thing about living with a 'when' list is that the days, weeks, and months tick by but the list remains unchanged. 
And unless there is some sort of catalyst to break you out of the way you've been conditioned to look in the mirror, you'll find yourself with nothing more than a life of unchecked boxes.
For me, the catalyst for beginning to tear up my 'when' list was Instagram.
Or, more specifically, the women and creators I discovered there. 
Watch: Aussie model Jessica Vander Leahy Speak on Australian fashion and body diversity. Post continues after video.
Growing up and during my first years of adulthood, I never saw anyone who looked like me on the TV shows I watched, the magazines I bought, the websites I scrolled through, or in the movies I consumed. 
Traditional media was designed to make plus size women feel like we were living in a perpetual 'before' body, and even though the representation of different bodies is starting to slowly get better, mainstream media still only offers up a world where plus size women can look into, rather than fully live in.
There are many downsides to the hold that social media has over the world right now, but the fact that it has allowed so many different creators to build up their own platforms and find their own audiences is not one of them.