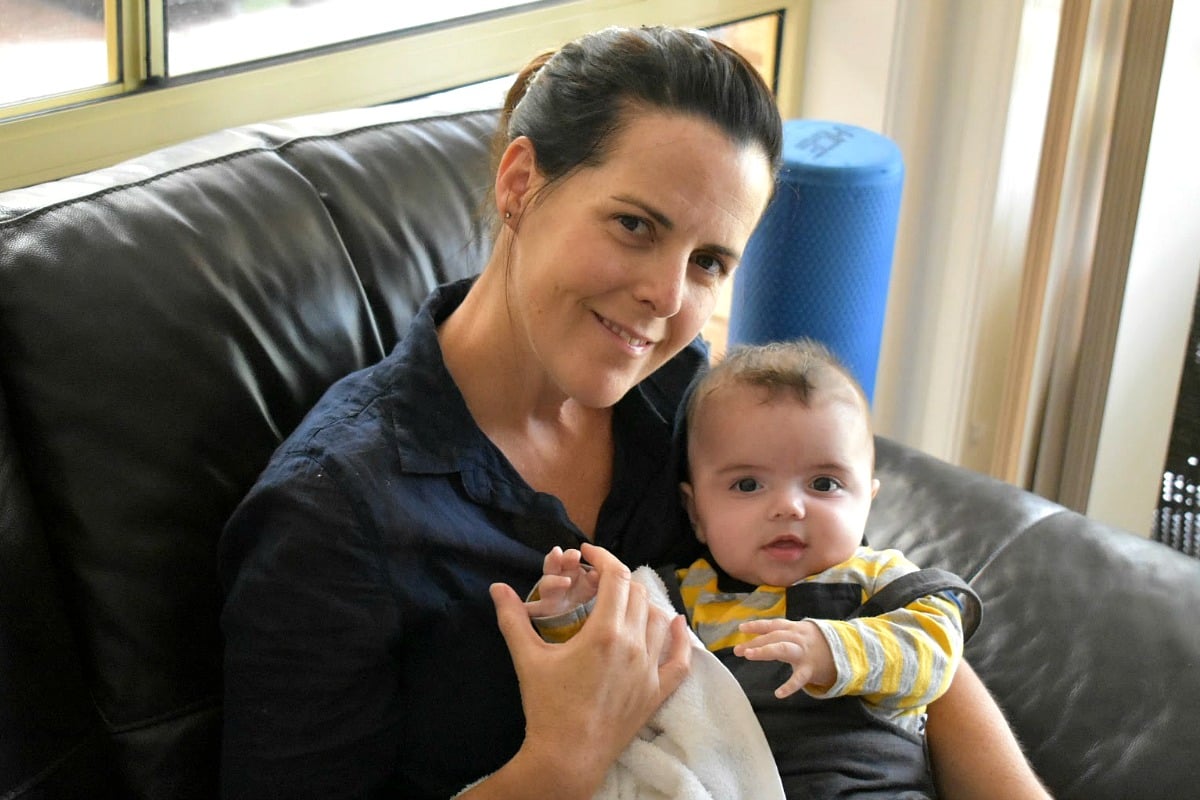 Warning: This post contains graphic descriptions and images of birth trauma, and may be triggering for some readers.
After the birth of her first child, Stephanie Thompson suffered a severe pelvic organ prolapse. You can read about her experience in this article. Here, Stephanie shares how she copes with her condition every day.
Living with a prolapse.
First I want to run through the actual physical damage from my traumatic birth, what this means now and why we even need to work around these hurdles. I think being able to communicate this, and encouraging  other women to speak out, is important. I would also like to add these hurdles and workarounds are on top of what is already a bullshit-hard job. Being a first-time (and second-time) parent is exhausting – lovingly exhausting, but exhausting.
Here is my official medical diagnosis: "Stephanie is presenting with a markedly symptomatic three compartment prolapse, the bladder leading against the background of severe ballooning and a complete right-sided avulsion … this means the right-hand side was disconnected or torn off the bone … the 4D pelvic floor imaging confirmed the clinical examination findings … bladder prolapse, minor descent uterus and a complete right-sided pelvic floor muscle tear."
To put this in terms I understand, my pelvic floor is only half there. The right side is simply 'flapping around in the breeze'. The left side is carrying the load, doing all the work. No wonder it gets tired trying to hold up all those organs.
Mums and non-mums answer questions about childbirth, and their answers were very different. Post continues below.
From my very first appointment with my doctor, there was always talk and an expectation about this end goal of having some kind of repair surgery, reattaching the right-side muscle back to the bone. That sounded pretty simple, and then I'd be fixed. Yay! Having the surgery just meant we had to be sure we were finished having babies, because having surgery was pointless if then taking the risk of it relapsing. After our son Louis was born our happy little family was complete. So very complete. It was time to get that repair work done and get back to being the old me, the mumma I wanted to be.