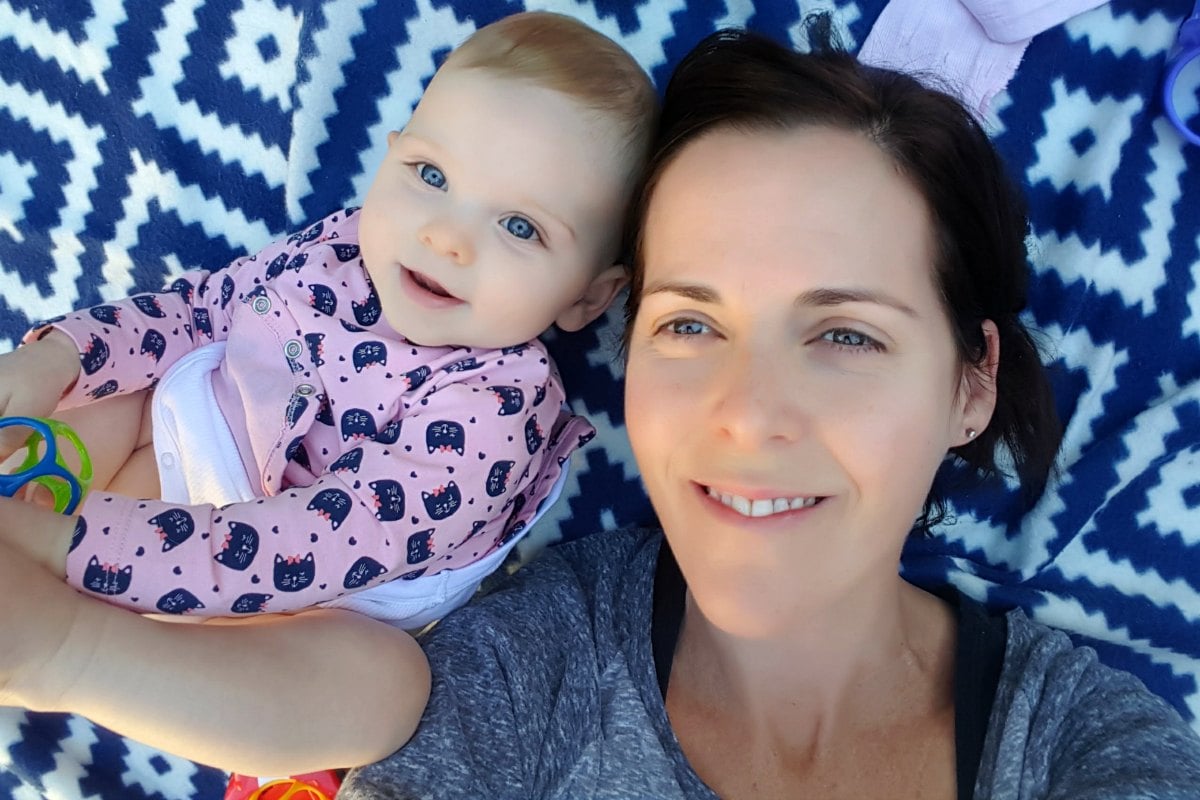 Warning: This post contains graphic descriptions and images of birth trauma, and may be triggering for some readers.
We were in the birthing suite. 'Push…push…puuuush, Stephanie,' they were all saying to me.
Importantly, thought I was doing what they asked but I NEVER felt an urge to push. When I thought I was pushing, it didn't seem to feel any different. The pressure (not so much pain) was intense.
I felt constipated. Like I was blocked without being able to release the pressure.
Mums and non-mums answer questions about childbirth, and their answers were very different. Post continues below.
Other people (I'm guessing doctors and nurses) were still coming and going from the room. This next part felt like it all happened so suddenly (and I will never know exactly how long it was because it was never documented). I was back lying on the bed, my feet up in those stirrups – just like the movies – and legs wide open… Then in walked the registrar. She told me her name and that she was there to get baby out. My immediate thought was something was wrong with baby.
Quick, help baby come out, I thought. I don't want anything happening to the baby.