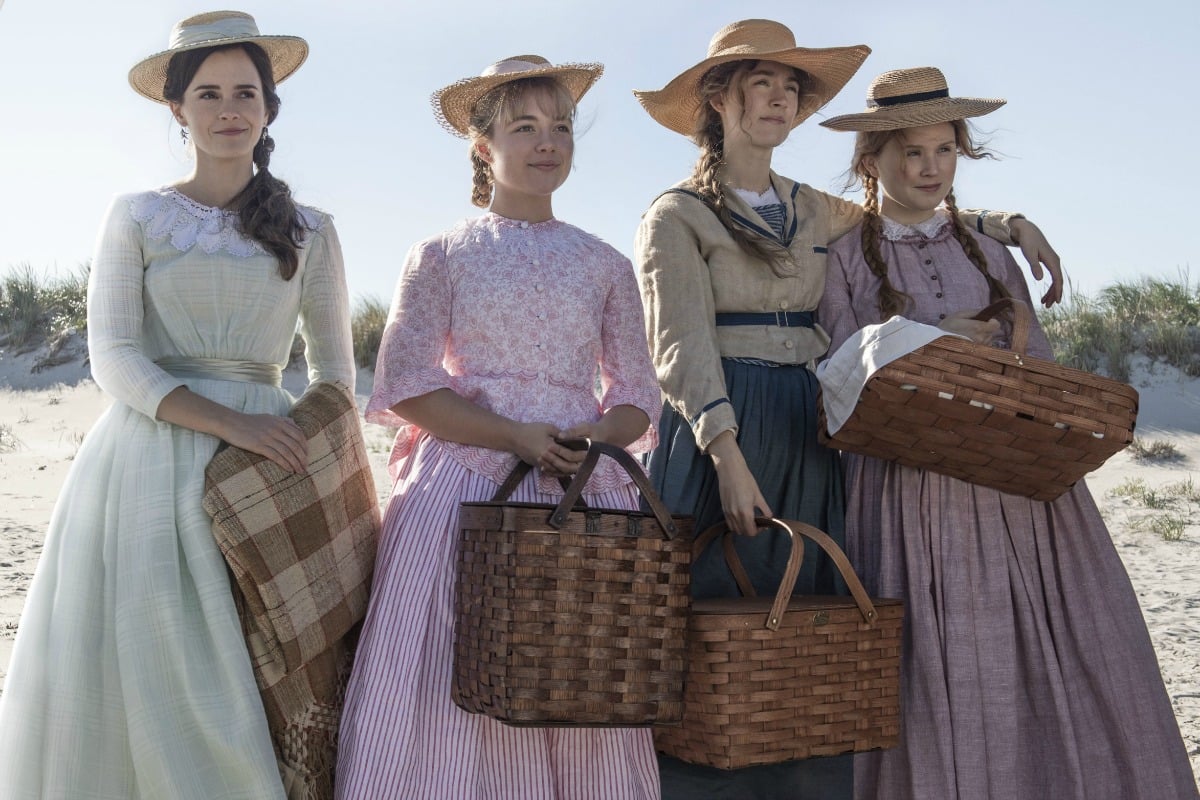 This week I am suffering from the type of fatigue that no amount of coffee or hours of sleep can fix.
Fatigue around the fact that the Academy Award nominations for 2020 have been released and predictably the nomination ballots are devoid of many deserving women's names, particularly in the all-important Best Director category.
This question around diversity and inclusion that seems to spin aimlessly around us in circles each year, while also failing to progress towards any sort of resolution, is enough to tempt even the most avid moviegoer to give up hope of frequenting the cinema and resign themselves to an eternity of The Big Bang Theory re-runs.
This year the discourse around the curse of women being left out of pivotal Oscar categories became hooked on the narrative of celebrated filmmaker Greta Gerwig and her work on the critically-acclaimed film Little Women.
Watch the trailer for Little Women below. Post continues after video.
When Gerwig first stepped up to the starting line, the deck certainly seemed more stacked in her favour more so than any other woman who had helmed a film that year. After all, she is one of just a handful of women, five in total, who have ever been nominated in the Best Director category, in this case for 2017′s Lady Bird, which she ultimately lost.
Coupled with that fact that Little Women was met with favourable reviews from both fans and critics alike, and that the film had been an overall passion project for her to the point where she also adapted and wrote the screenplay, Gerwig seemed prime to at least get her name on the ballot.
But once awards season began in earnest, any chance that an Oscar nomination was in her future was quickly diminished as she failed to be nominated at the Golden Globes and much more importantly from a voter point of view, her direction also went unnoticed at the Directors Guild Awards while the Screen Actors Guild Awards ignored Little Women completely.
And while Little Women has certainly been present across other Oscar nominations released today, notably in the Best Adapted Screenplay, Best Original Score and even Best Picture categories, there's no momentum around the film or any kind of early reports that suggest it will walk away with a statue at all come Oscars night.
However, it has slowly become apparent that the question here is not whether or not Little Women was a good enough film to warrant more accolades for Gerwig and her team, but more so, did the right people in power even see the film in the first place?
If you ever needed more proof that there is a curse upon women who vie for Oscars glory, look no further then the group of film critics who initially gave Little Women their time and attention.
According to Little Women producer Amy Pascal, the movie's distributors and awards-season strategists first began to worry about the film's fate during initial audience and critic screenings, noting that the attendees were overwhelmingly female.