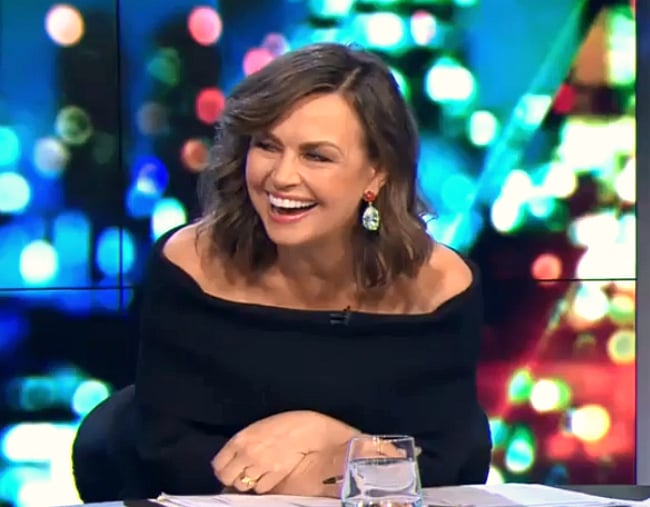 Gee, Lisa Wilkinson is having a fashion moment, isn't she?
To be fair, The Project co-host has been having one for at least the last year. A quick scroll through her Instagram account is proof enough.
Essentially, we want everything she wears, puts on her face and spritzes (FYI – you can buy Lisa's perfume and the cheaper dupe right here).
This umbrella also covers jewellery, and one particular pair of sparkly earrings caught our eye on our TV screens this week.
It appears they caught yours too. So much so, Lisa shared exactly where you can get your hands on the earrings she wore on Tuesday night's episode of The Project in an Instagram post.