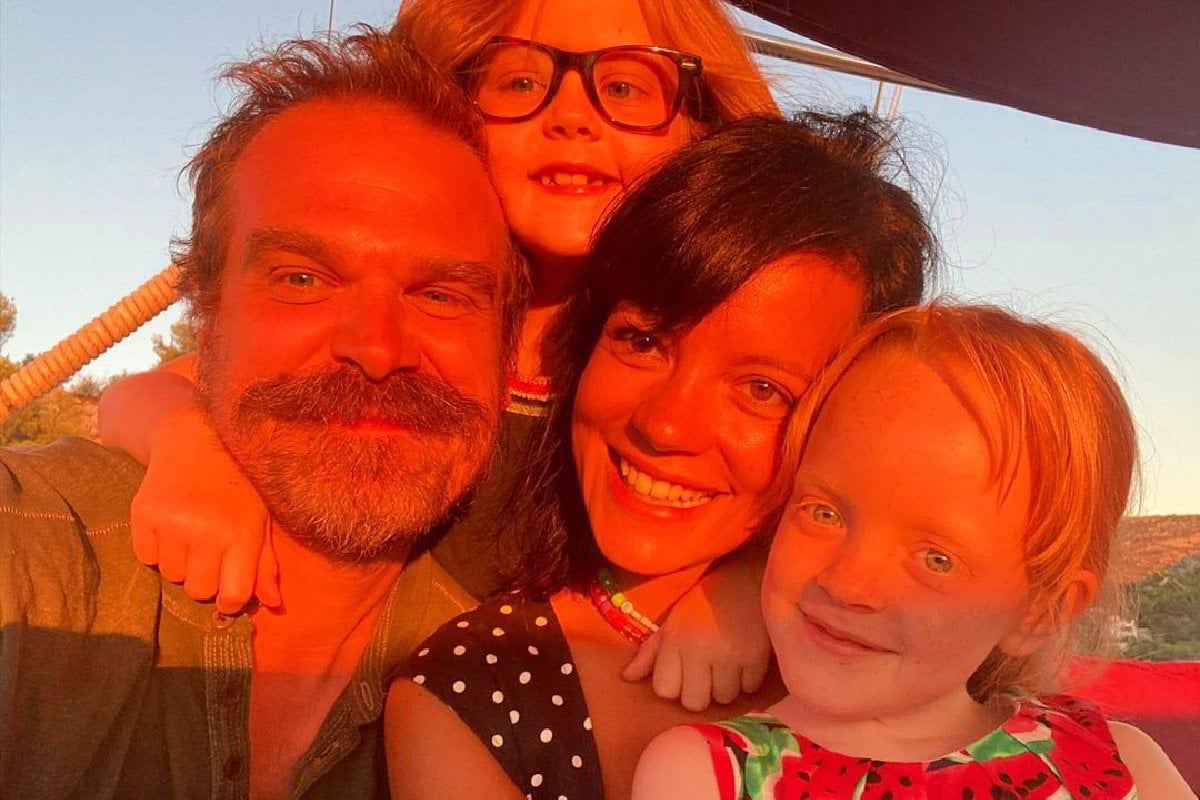 This article deals with accounts of miscarriage and stillbirth that could be triggering for some readers.
Lily Allen just had an actual Vegas wedding. Dodgy chapel, Elvis impersonator — the whole bit.
Only days ago, tabloids reported the singer and her partner, Stranger Things star David Harbour, had obtained a marriage licence in Nevada, meaning they had up to a year to get hitched.
But c'mon; it's Vegas. Nobody is waitin'.
Lily Allen speaks about cheating on her husband with female escorts on The Project. Post continues below video.
Allen shared pictures of the day to Instagram on Thursday morning, featuring the ceremony, some mingling on a footpath, and the catering.