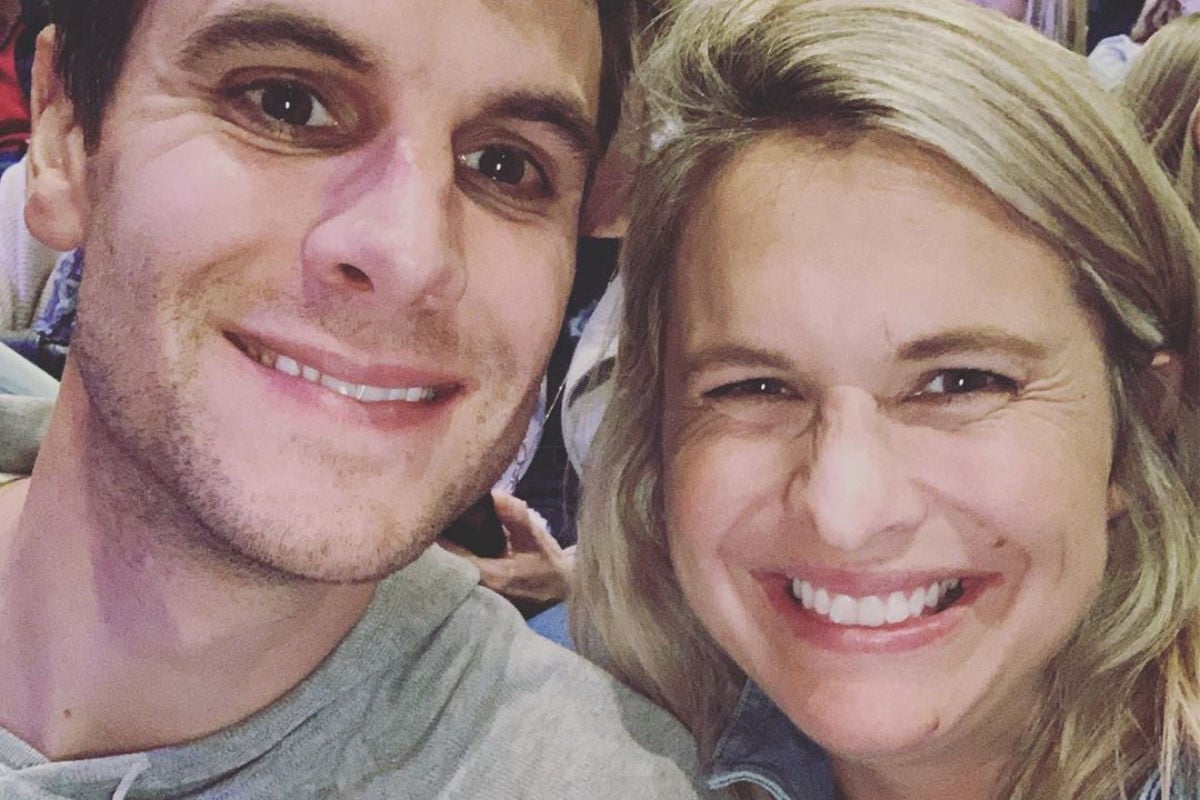 Luke and I were supposed to get married at an open-air auditorium at Taronga Zoo in Sydney, but it was forecast to pour on our wedding day. There was also some concern about a possible paparazzi problem. Having paid for exclusive rights to my wedding day story, the people at New Idea wanted us to get married at a secure venue where I couldn't be snapped by rival publications. Per our contract, we had to protect the secrecy and confidentiality of the event. They were particularly—and weirdly—concerned about my dress.
The alternative venue we found was in Chowder Bay, a kind of wooden box that looked over the water, which reminded me of an old schoolhouse. There were views of the water from its tiny windows and it was beautifully decorated, but it was also brutally hot inside. Everyone was sweating profusely. I had to get ready in a room out the back of the sweaty wooden box because, again, the magazine was worried that I might be photographed by paparazzi if I travelled from one venue to another. I had never had a problem with paparazzi before, so it all seemed a bit ridiculous to me, but we got swept up in the paranoid demands of the magazine. Luke and I had made our bed and had to sleep in it, though it was increasingly uncomfortable.
The worst and most embarrassing security measure the magazine insisted on was the tent. On the day of the wedding, we had to enter and leave the venue via a marquee, which even had sides to prevent the three news helicopters overhead from getting any footage of my dress. I was absolutely stunned to hear the choppers overhead, but not as surprised as I was when I looked out of my dressing-room window and saw a scuba diver clamber onto the pier outside the venue, pull a camera out of his bag and point it in my direction.