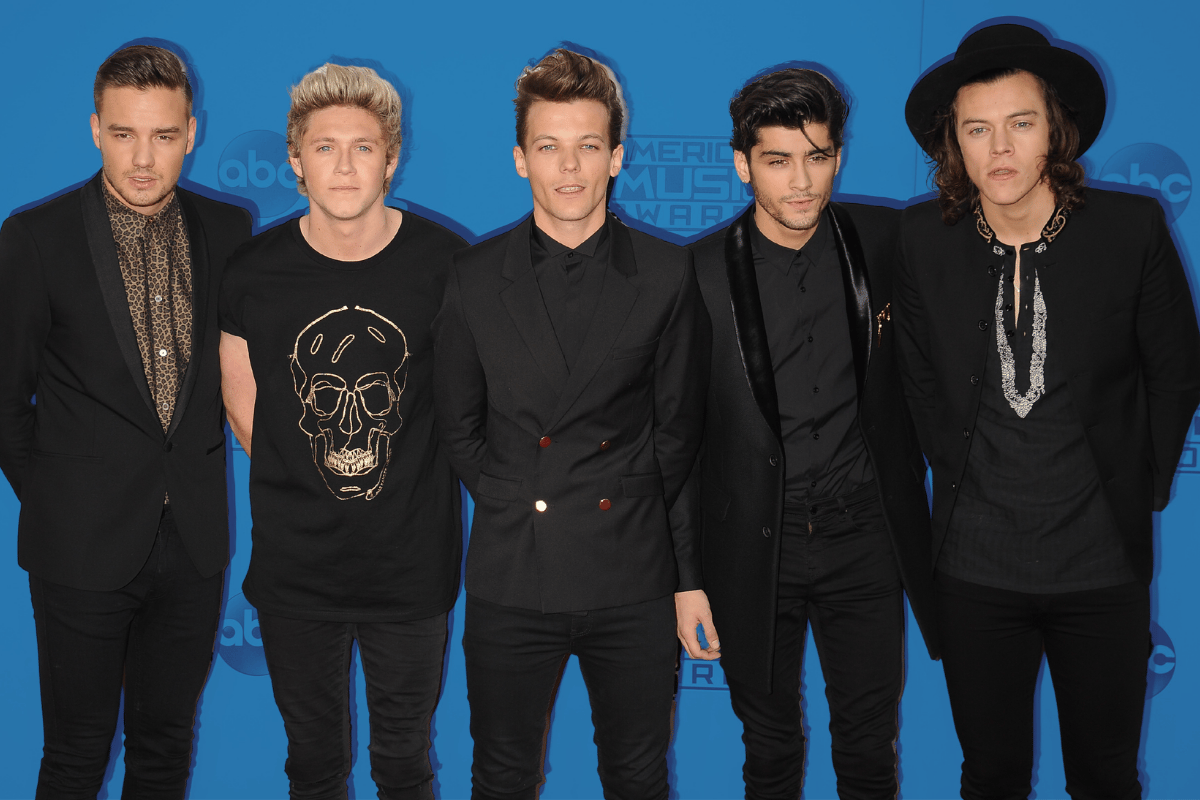 One Direction was the 2010's answer to The Beatles.
With Liam Payne, Zayn Malik, Niall Horan, Harry Styles, and Louis Tomlinson, the boy band was extremely successful and had a fan base that can only really be described as obsessive. 
After years of reaching milestones and breaking records, Malik left the group in early 2015, before One Direction announced an extended hiatus in August 2015. They assured fans all was well among the band members, but that it was time to move on to the next chapter.
But all wasn't as cookie-cutter-perfect as projected.
This week, One Direction band member Liam Payne spoke on the Impaulsive With Logan Paul podcast – and he didn't hold back, delivering a few d*ck-swinging truth bombs. It was ironic timing, considering he's also been embroiled in a bit of scandal for allegedly cheating on his fiancée...
Here's everything we learned from the episode.
Watch Rebel Wilson and One Direction on The Ellen Show. Post continues below.
Louis Tomlinson and Liam Payne did not get on.
Well, we didn't see this one coming. Apparently, these two were not fans of one another while in the band. 
"He is my best mate now, but in the band we hated each other – like to come to blows hated each other. It was close," Payne said about Louis Tomlinson.
And when asked who in the band was the most "rowdy," Payne said: "Louis was wild. He wanted to be wild. He's got this spirit." 
Payne also said he almost "came to blows" with another bandmate backstage.
"It was well known within the band that I don't like taking s**t," he said. "There was one moment where there was an argument backstage and one member, in particular, threw me up a wall. So I said to him, 'If you don't remove those hands, there's a high likelihood you'll never use them again'."