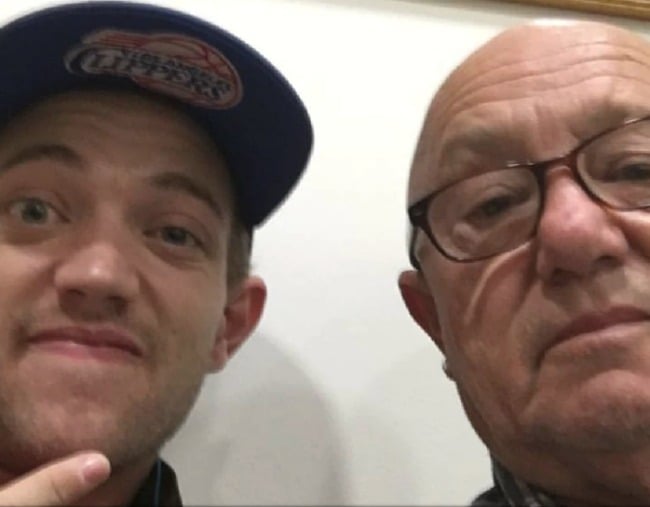 Liam Anderson's last words, at just 26 years of age, were "Help me".
According to a witness who came across one man beating another in a park in Queenscliff on Sunday morning, the victim yelled over and over again, "help me, help me, help me."
At the time, the witness could not know that the two men were best friends. Or that there had been a series of events, over a number of hours, that ultimately led to the end of one life, and the destruction of another.
Court documents state that on Saturday night, Liam Anderson who lived in Beacon Hill with his father, famous rock singer Angry Anderson, and Matthew Flame, 20, met up with friends at Brookvale Hotel.
They drank for a few hours before attending a hip hop concert at Surry Hills.
It was there that Flame and Anderson allegedly took MDMA, also known as ecstasy. The two men often partied together, with photos being published in the press of them together at Defqon music festival in September of this year.
Along with the drugs, it is alleged that the men continued drinking well into the early hours of Sunday morning.
At 3am, the group of friends returned to the Northern Beaches.
Flame is alleged to have taken more MDMA, in total consuming eight tablets. He is also alleged to have smoked marijuana.
It was at this point, Flame is believed to have panicked. The concoction of MDMA, marijuana and alcohol gave him severe heart palpitations leading him to believe he had overdosed, court documents state.
Flame then went to the bathroom, where he became unconscious.
When he regained consciousness, it is alleged his behaviour radically changed.
Court documents say he began insisting he was "under something's control," and felt "something f**king evil".
The apprentice plumber then left on his own, and was followed by Anderson who was believed to be concerned.
Anderson allegedly told the group: "He's my best friend. I would never leave my best friend."