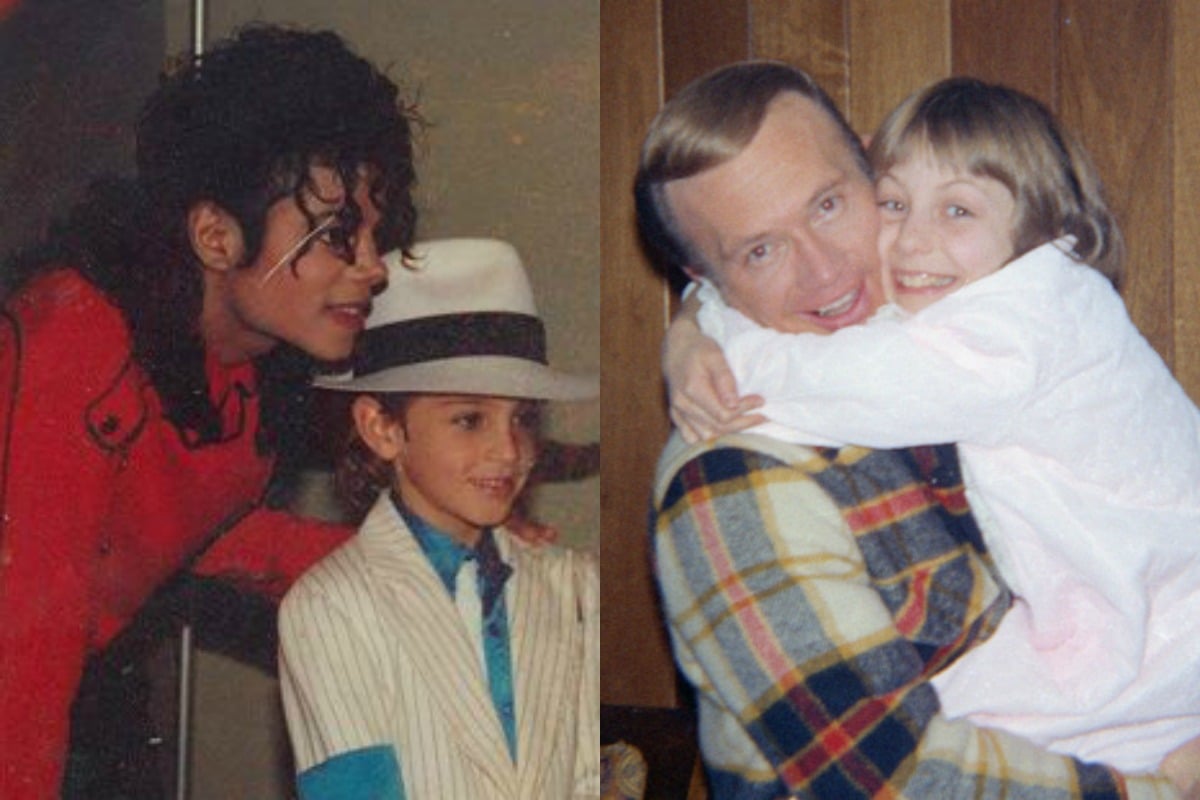 "I f*cked up. I failed to protect him."
In the final moments of HBO's Leaving Neverland, Stephanie Safechuck admits she'll never forgive herself for what happened to her son.
Joy Robson is similarly remorseful.
The four-part documentary tells the story of two of Michael Jackson's alleged victims, James Safechuck and Wade Robson, in their own words. James and Wade allege the King of Pop sexually abused them for years.
It also tells the story of their mums, Stephanie and Joy, who are only now coming to terms with the abuse their sons allegedly suffered right in front of their eyes.
Mamamia's daily news podcast The Quicky explains the allegations in Leaving Neverland. Post continues after audio.

Despite this, the mums still fondly speak of Jackson.
Early in the documentary, both Stephanie and Joy recall the giddy days when Jackson first noticed their boys.
"I remember getting this glow that sort of started in my heart and went to all my extremities," Joy says in Leaving Neverland.
"It was an amazing feeling, when something magical was going to happen."
First came the phone calls, the letters, the faxes, then came the international holidays, the private jets, the limousines. Neither mother could believe Jackson chose their sons, their families, them.
"You go from your normal lifestyle day after day – everything is the same – to this big star calling your house, wanting to come to your home and have dinner in your home, wanting to spend the night in your little house," Stephanie says.
"He could be anywhere with anybody in the world and Michael wanted to be with our family. This was all so overwhelming and like a fairytale and I got lost in it."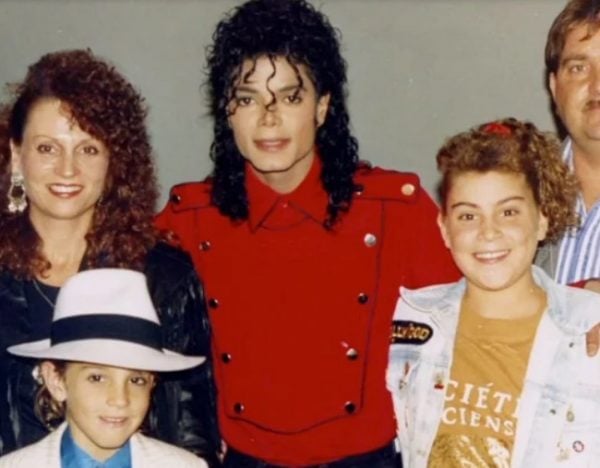 The documentary left the audience with many questions. Viewers couldn't understand how Joy and Stephanie could allow their young sons to repeatedly sleep in a grown man's bed. Why they couldn't see what was going on right in front of them and why they didn't do everything in their power to protect their vulnerable children.