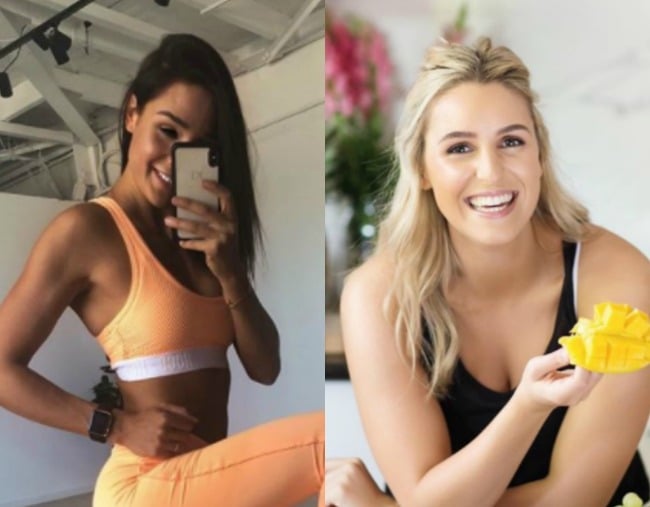 Leah Itsines' Instagram is exploding with colour. Raspberry chocolate brownies, homemade sausage rolls, loaded sweet potatoes, pancakes stacked high with fruit and a watermelon and feta salad so stunning, you can almost taste the flavour with just one look.
There is cheese, chocolate and most importantly, carbs.
Picture by picture, recipe by recipe, Leah Itsines (yes, that Itsines) is on a mission to break down misconceptions about what healthy food has to look like.
Little sister of Kayla Itsines, the Adelaide personal trainer-turned-fitness entrepreneur with almost nine million Instagram followers and worth a reported $46 million, the 23-year-old is building an empire of her own.
It all started in 2015 when she began posting meals she made herself for lunch or dinner on Instagram and Facebook. Slowly, people began to react to her posts.