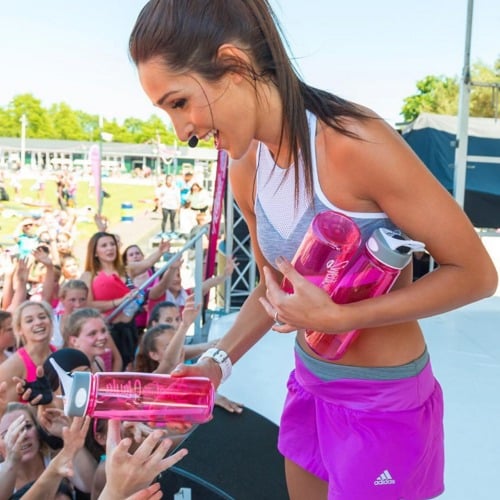 She's admitted that, like many of us, she's rarely out of activewear (although to be fair she's probably far more active) but now Kayla Itsines has shared just how much exercise she really does.
The personal trainer, whose 28 minute Bikini Body Guide workouts and Sweat with Kayla fitness app have been used by millions of women around the world, said it was a question she regularly gets asked by her followers.
Her answer is probably not what we expected.
"I get asked a lot 'How many hours do you workout a day'… or… 'How many times do you workout a week', so for the ladies who don't know, I work out for 28 minutes, three to four days a week. Exactly like my app #SweatwithKayla," she captioned a mirror selfie wearing gym clothing.
While it's certainly not lacking, we half expected her to say multiple hours daily.
"I do this because I've disciplined myself to do so. I've been training like this since I was 19, I'm 25."
However Itsines' workout isn't actually shorter than an episode of your favourite Netflix show. (Post continues after gallery.)
Kayla Itsines on Instagram