After leaving Bachelor in Paradise and sporting a sparkly diamond ring on her finger during interviews and Instagram, Leah Costa had us all convinced she was engaged, causing days of speculation on who this mystery fiancé might be.
Then, in a lengthy now-deleted Instagram post on Tuesday, the 25-year-old had her 'gotcha' moment, explaining it was all part of a stunt to "educate" us about the "power of suggestion" and "fake news".
It was supposed to show us, the reality star explained, how easily we could all be positioned to "create and accept [our] own version of the truth" and not just by her, but by "countless political campaigns, wars, media".
But fans… well they weren't buying it.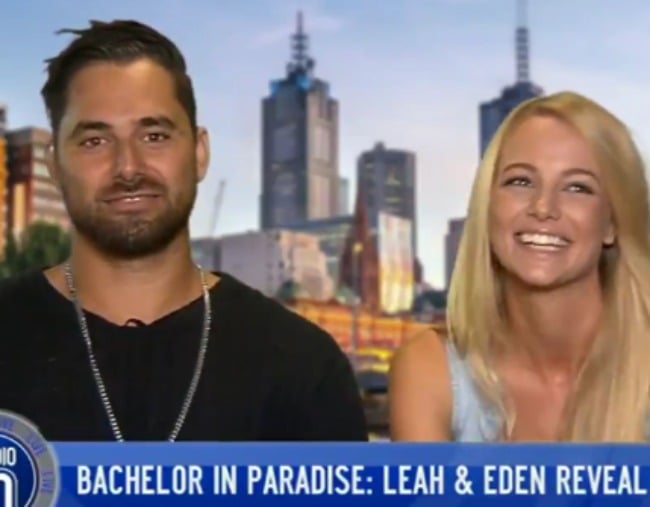 Many pointed out that while Leah may have meant to show us we could make a story about her engagement up ourselves, she actually gave many hints beyond just wearing the ring, and encouraged the falsehood.
Although, as Leah said in her Instagram post, she never confirmed the engagement, she also never denied it, and in fact said we "would know his face" and that he was from Melbourne. Something that left fans feeling lied to, instead of just, you know, manipulated.
"I can't believe I thought you were finally being real," one follower wrote on her Instagram post. "This is very disappointing. How can you think you are better then the media by fooling the public? Can't you see you created 'fake news' as well?"
Another wrote: "I'm not sure, but this seems like an attempt to justify your behaviour on TV? To prove that you are indeed not the person you were shown as being? If so, I'm not sure if this has achieved what you set out to achieve."
However, Leah's post to her InstagramStory suggested she had no regrets about the stunt.
Zara and Michelle chat all things Bachelor in Paradise. Post continues.
"Sorry not sorry for trying to encourage people to think and not just using the platform to self-serve," the post read. "Should I just do what everyone else does, every second photo in my underwear and hock skinny tea?"