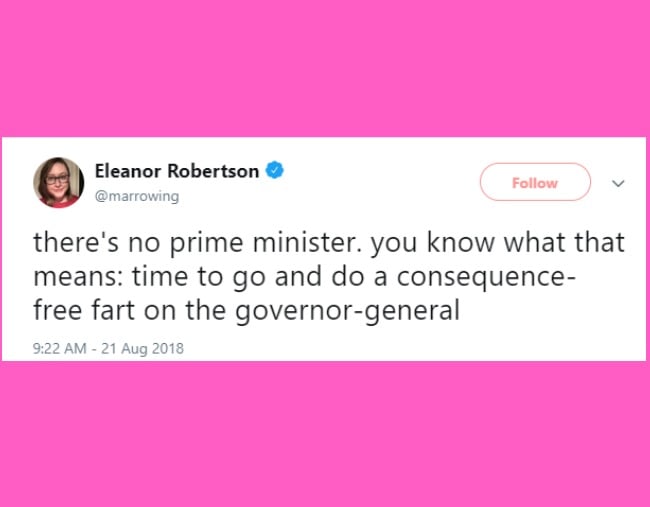 SO.
On Tuesday morning, Australians woke up to the news there had been a leadership spill.
Well… kind of.
Peter Dutton, the politician who looks a lil' bit like a potato, tried to take over the leadership of the coalition.
Prime Minister Malcolm Turnbull wasn't having it.
Turnbull ended up defeating Dutton 48-35 in a leadership ballot in the Liberal party room.
As leadership spills are now our national sport, Aussies got to tweetin' bout it.
Here are the best tweets about the leadership spill that never was:
1.
there's no prime minister. you know what that means: time to go and do a consequence-free fart on the governor-general

— Eleanor Robertson (@marrowing) August 20, 2018