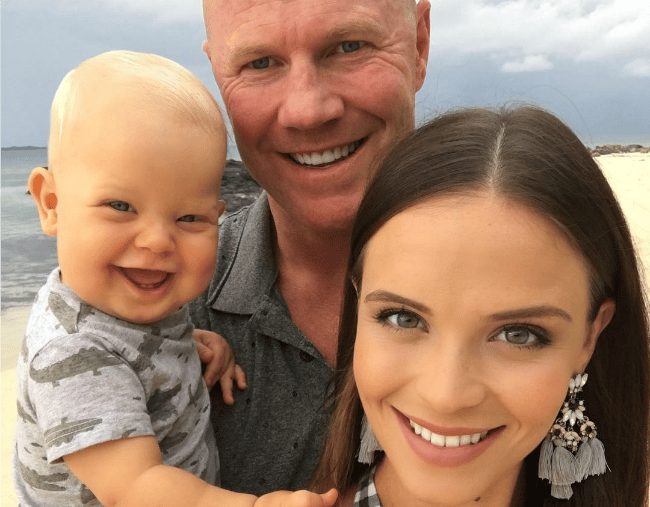 Lauren Brant's usual approach to media attention around her family is to "keep quiet". But after her partner, Barry Hall, was sacked from Triple M on Friday over vile comments about a fellow AFL commentator's wife, the former Hi-5 star felt compelled to speak out.
In a lengthy Instagram post on Sunday night, Brant said she could not stay mum in the face of nationwide backlash against the "honest, humble and fair" father of one.
"What is happening to my family is not OK," the 29-year-old wrote.
"Barry is a beautiful man, the kindest I have ever met.
"He is hurting because of what the country is saying about him and how it is affecting our family."
Hall, a former Sydney Swans captain, was fired on the spot from his commentary gig on Friday evening over a discussion about St Kilda legend Leigh Montagna's pregnant wife, Erinn. Hall insuated that her doctor had acted in a sexually inappropriate manner while performing a 'membrane sweep' – a technique used to instigate labour.
Mamamia has chosen not to publish the grotesque comment.