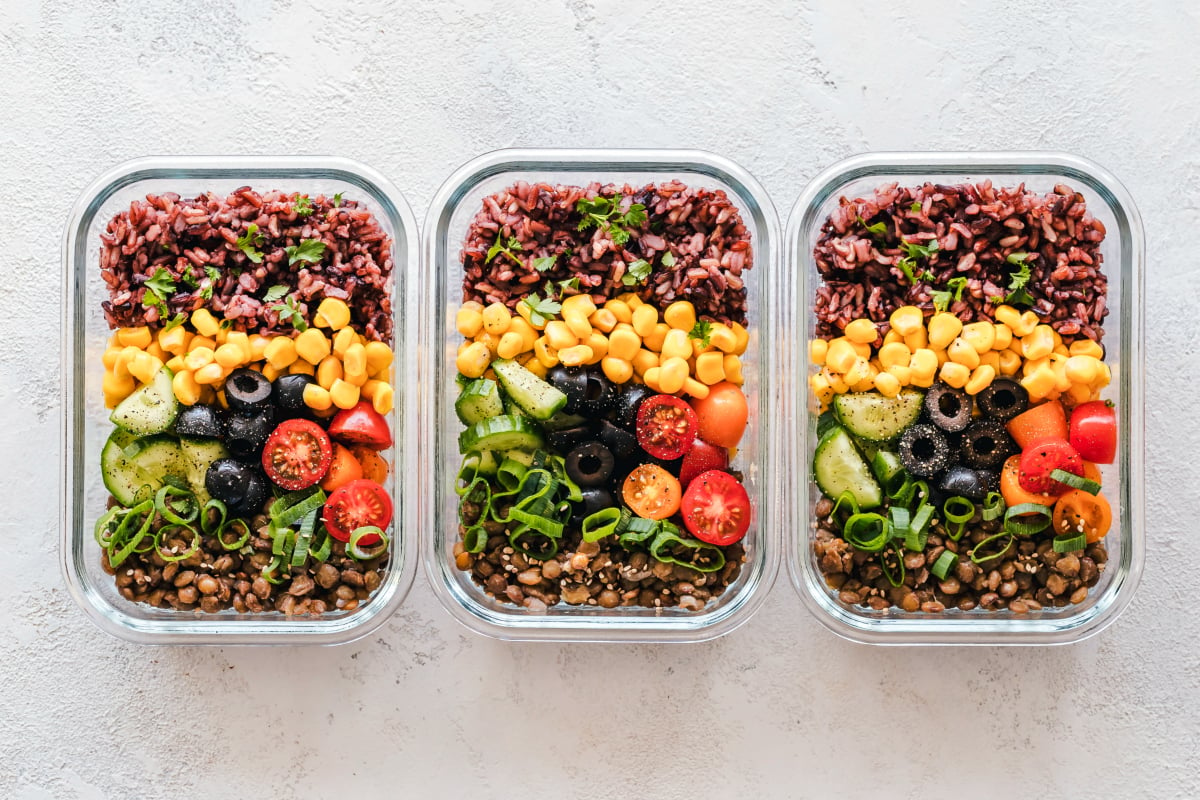 Just putting this out there – being mates with meal prep is bloody hard.
You go to the supermarket on a Sunday morning, spend heaps of money on food for all the different recipes, then spend hours sweating and swearing over a hot stove and trying to mix things up in a food processor.
Not the most relaxing way to prepare for the working week ahead, is it?
I thought so too. Then, I heard a piece of meal prep advice from Katie Lolas – the expert behind popular meal prep Instagram account Lady Lolas – at an O Naked wellness event in Sydney.  Her advice was really obvious, but really helpful at the same time.
Side note – struggle to drink enough water? Here are some more exciting ways to guzzle water, post continues after video.
It's this: Don't try to prep every single meal.
That's correct – you don't need to spend your entire Sunday prepping breakfasts, lunches, dinners and snacks for the whole week.
It's basically the opposite of everything I've heard, read or seen on Instagram about meal prepping, but it makes so much sense.
"My number one tip for anyone who wants to give meal prep a go is to start slow. It's important to remember that you don't need to prep every meal," Lolas told Mamamia.
"Pick your problem areas. For example, if you don't have an issue cooking dinner but always seem to make unhealthy snack choices or you skip breakfast then spend your time prepping options that will make those times easier for you."
How does this look in the real world? For example:
If you tend to skip breakfast or buy a croissant at 10am (nothing wrong with that, but perhaps not everyday), only prep breakfast.
If you eat a good breaky at home but are spending heaps on bought lunches, only prep lunch.
If you make good lunch choices but find yourself buying salty or sugary snacks in the afternoon, only prep snacks.
If you feel unmotivated by the time you clock off and are spending a house deposit on UberEats, only prep dinners.
In the wise words of Lolas, "Meal prep should make life easier".
But… I am all of those things, what am I meant to do? you ask.